Upful LIFE's Favorite Records of 2022 & More! [Reviews + Playlists]
Season's greetings! Thank you for checking out Upful LIFE's 6th annual year-end favorite records extravaganza. 2022 was pretty jam packed with stellar releases from artists across the board, making the process of putting this project together as daunting as it's ever been. 
As far as what's to come: this song remains the same as it ever was – ain't a damn thang changed but the weather. A massive compendium that includes 22(ish) albums reviewed, another 22 records recommended, plus 22 singles/B-sides, 22+ favorite DJ sets from 2022, then a handful of official live releases and unofficial bootlegs too. 
Remember, this is a collection of favorite records; most definitely not assigning "bests" or crowning any champs here. Just letting folks in on what exactly was my vibe in 2022. The breadth of flavors stretches far and wide: instrumental hip-hop, funk, roots dubstep, dub reggae, soul, underground rap, contemporary R&B, stoner house, stoner doom, psychedelic bass, folk/Americana, BAM, and a whole lot more.  Styles native to New Orleans, New Jersey, Nigeria, Rochester, Richmond, Russia, Down Under, Belgium, Black Rock City and beyond. 
As usual, the releases are not ranked in any form or fashion; the second batch could've just as easily been slotted in the first. Bottom line, I simply didn't have the bandwidth to craft 44 individual record reviews. This annual endeavor is a labor of love, and I'm primarily a one-man-gang.
On that note, I'd like to thank 2022's tremendous guest contributors: Matt Koelling, co-host of Da' Bombcast, and Adam King of I Sh*t Music,  who each penned a colorful entry about artists/records we share a strong affinity for. I go back 22+ years with both of these esteemed gentlemen-scholars, & it was again a privilege to incorporate their creativity and craft into mine.
Please consider supporting my work on this annual passion project, & monthly deep dives on The Upful LIFE Podcast. Thank you!   


Before we go any further… I must acknowledge that I did miss one 2021 release rather critically, and I'd be remiss if I didn't at least mention it now: ECHT! – Inwane.  Streaming statistics revealed that Inwane was actually my most listened to album across the entirety of 2022. An introductory piece on these affable lads is long overdue; my feature on the Belgian Trap Jazz merchants coming sometime in early 2023.
Upful LIFE's Favorite Records of 2022, & More!
Curated by B.Getz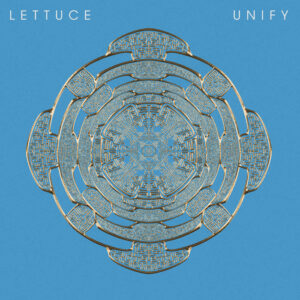 I know this probably comes off Captain Obvious slotted in this spot, but when your favorite band makes their finest album thirty years deep into the journey, they get to come off the top rope first. Three decades on since a gang of high school prodigies famously first united at a prestigious summer music program in Boston, and twenty years after their debut album Outta Here unabashedly announced them to the world, psychedelic funk-hop pioneers Lettuce hoo-ride back into town with their eighth full-length LP, the appropriately-titled Unify.
The 70-minute record sees the boys bound back to the freewheelin' funk that made them famous, while unveiling some of the finest vocal cuts in their catalog thanks to the efforts of Nigel Hall. Born of drummer Adam Deitch sampling his iconic voice during pandemic downtimes, legendary P-Funk/JB's bassist Bootsy Collins makes a star turn on the thumping "Keep That Funk Alive", officially passing the torch in fly fashion.
Yet the strongest compositions ("Vamanos", "Hawk's Claw", "Shine", "Insta-Classic") are the tracks that propel these certified cosmonauts on an intergalactic course, captaining bold excursions that tunnel further into exhilarating new portals of Voltronic hip-hop and psychedelic sound art. I firmly believe Unify to be the strongest studio document of their career, and so long as LETT continues to churn out massive slabs like this one, they will land themselves on this here list every damn time. [Read full B.Getz Unify feature here]
I discovered this artist rather organically; she took the stage after Gone Gone Beyond on the first day of the inaugural Sacred Rose festival in Chicago, and we were positively transfixed on a midday afternoon. Two months later, her moonlight seance at Suwannee Hulaween's Spirit Lake was nothing short of spell-binding. In between, damn near daily spins of this record drew us into the magic of one Ms. Danielle Ponder. Hailing from Rochester NY, the former public defender turned musician/vocalist dropped a magnificent debut album in Some of Us Are Brave. The title of the record borrows from a book Ponder read in law school, All the Women are White, All the Blacks are Men: But Some of Us Are Brave' – a collection of stories by Black women writers. Ponder's opening salvo as a solo artist is named to honor her biggest inspirations in life: her sisters, mother, and Black women. 
The rising star name-checks polar-spanning influences from Pink Floyd to Pusha T, and holds a particularly deep reverence for all things Portishead. Inside the soulful, resonant compositions one finds passionate, personal paeans to her struggle, spirituality, purges on finding purpose and overcoming adversity. One can't ignore the obvious Gospel influence in her buoyant delivery, likely a byproduct of a childhood spent soaking up songs in the church. Situated somewhere in the indie-soul spectrum, Some of Us Are Brave tells gripping tales of bravery, personal liberation, heartbreak, and resolve, the messages transmitted by way of sturdy songcraft with robust arrangements, powered by Ponder's stirring vocal performance.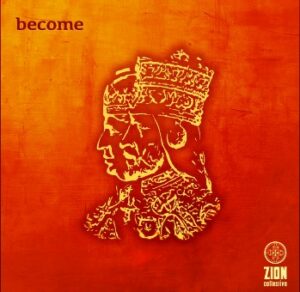 Brand new on the once-vibrant NorCal reggae scene, Zion Collective unveils deep, dubby roots reggae in the traditional sense. Old school groove with a ginormous pocket, bringing that low end thunder patiently and with purpose. Based in Nevada City, CA – nestled in the foothills of the Sierra Nevadas – the thorough assembly of players is fronted by Simrit, a Grecian/Egyptian vocalist that grew up in the US. Simrit is internationally renowned in New Age/yoga circles for her calmative 'world beat' music; she cut her teeth on the Grateful Dead as a youngster here in the States. In the context of Zion Collective, she is a revelation. There is something to be said for medicinal hymns of the divine feminine, chanted mantras of empowerment, iridescent harmonies sewn into sublime, ethereal melodies. For strands of Kirtan woven atop bubonic basslines and resinous ragga riddims that pulsate like a living, fire-breathing dragon. The hauntingly hypnotic, intoxicating combination absolutely LEVELED me in the live element, and that energy and intention translates mystically and masterfully to their debut LP Become.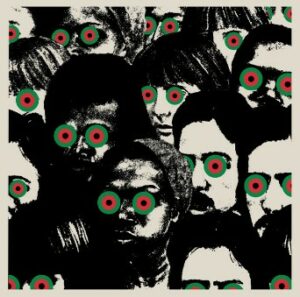 A collab album that's been bandied about, rumored, teased, and backburnered for well over a decade. Black Thought – legendary Philly emcee extraordinaire from The Roots, and the elusive, multi-faceted producer Danger Mouse (The Grey Album, Gnarls Barkley), had been hollering about this record for a damn long time. Long enough to get stoked, forget about it, remember, and then forget again. Once there was an official release date announcement, anticipation was naturally sky high. Rest assured, the duo delivered Cheat Codes in appropriately low-key, lo-fi fashion, displaying exemplary chemistry as an emcee/producer duo by keeping it murky, dusty, and blunted for the heads who'd been patiently waiting on this drop.
The record comes packed with features/guests from Run The Jewels, the late MF DOOM, Raekwon, Michael Kiwanuka, Joey Bada$$, drummer Jay Mumford of The Du-Rites and more. Both producer and MC are operating at high levels throughout an album that oscillates from smoked-out and soulful, to melancholy and at times even mournful. As Danger Mouse deals experimental boom-bap beats, the scintillating, swaggering bars from Black General 215 (that's name, rank, and serial!) dot the entire project with trademark Illadalph viscosity and ferocity. Peep the abundance of mind-boggling lyrical escapades, a few first heard on various freestyles like the iconic 2010 Dilla Day session with Tony Touch. Riq G'z is still your favorite rapper's favorite rapper, yet again deftly working freight trains of deep thought into those patented vicious verses that show and prove like only the peerless Tarik Trotter can.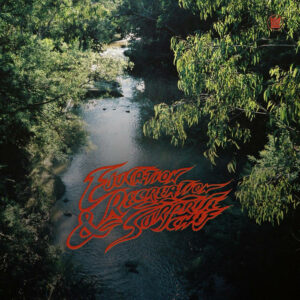 On third full-length LP Education & Recreation, Melbourne, AUS lads Surprise Chef return to this list with yet another brilliant slice of their tasty instrumental blend, dusty diversions into post trip-hop, and ghostly psychedelic jazz. Since 2020's tremendous Daylight Savings LP, the group's international profile has grown considerably, as has their cache in certain cognoscenti circles. In response to the surge in popularity and momentum, guitarist Lachlan Stuckey, keyboardist Jethro Curtin, bassist Carl Lindeberg, drummer Andrew Congues added multi-instrumentalist Hudson Whitlock to the squadron, the very strong results of which can be heard on Education & Recreation. Elements of RZA, Portishead, Menahan Street Band and El Michels Affair are each subtly present in Surprise Chef's obtuse, angular approach to boom-bap and groove, as well as environmental ambiance. On the latest serving, the quintet lays back breezy into layered funk vamps, moody aromatic textures, fuzzy Shaolin sauce, and mystery film noir, as they channel George Duke, J Dilla, and once again pay homage to David Axelrod.
The mysterious British collective SAULT are still attempting to avoid the glare of the spotlight, but as they continue to release stellar albums at an unprecedented clip, it's proving increasingly problematic. SAULT producer/de facto leader(?) Inflo frequently taps the eclectic contributions of Little Simz, Jungle, Cleo-Sol and singer/songwriter Michael Kiwanuka, but the genre-defying crew have never performed live nor given an interview, so as far as who does what, it's difficult to nail the whole situation down to a science. In the wake of several critically-acclaimed releases inside of three years (2019-2021), and a symphonic piece in April 2022, SAULT dropped no less than FIVE brand new full length records on November 1st, initially available via download-only for merely five days, before they were removed from the web. (Most tracks are now on streaming services). 
Each of the 2022 releases imaginative and inspired in their own nuanced way, yet a couple stood out a smidge above the pack. The gospel-infused Untitled (God) is arguably the finest slab of this brilliant batch; the twenty-one song document masterfully melds patient, blissful compositions that bask in the glory of God, with the raucous, stomp-yo-feet jubilation of the Black Baptist churches of the Deep South. Classic SAULT throwback vibes – yet all of it thriving here in the now frontier. We even get a little quiet storm action on "Faith", with none other than Jr. Gong himself, Damian Marley.
By comparison, 11 is a brief listening experience, unveiling a sharper focused affair with an abundance of freewheeling dancefloor energy leaping out of the speakers. Front to back, 11 bangs in the whip, with two more searing joints featuring previous SAULT co-conspirator/reggae superstar Chronixx. That smoke is smoothly juxtaposed with soulful Cleo-Sol jams and Blaxploitation funk. Allow me to please lick a shot for Earth as well, yet another tasty plate from the ever-mysterious, always satisfying SAULT crew. Gotta plug the latest Little Simz album NO THANK YOU, which dropped in December, falling from the same family tree. Seems like Inflo & Co. can simply do no wrong.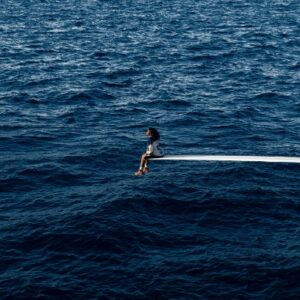 words: Matt Koelling – co-host of Da' Bombcast, founder/writer: Something in the Wudder
Sometimes we get what we want, sometimes we get what we need. As the clock ticked down on 2022, the royal WE needed this new SZA ish…before Chanukah, for Christmas, beyond Kwanza, plus to ring in NYE into 2023 wit. After five years, we needed to hear the follow-up album from this talented Jersey Girl turned superstar via Los Angeles. Solana Imani Rowe, better known by her Wu-Tang-inspired supreme-alphabetic stage name, got it in before the lock, blessing us with one of the first masterpieces of the kinda-sorta-post-pandemic-but-also-Nah era.
SOS is an imposing 23 tracks long but the songs are short and spiky. Its 68 minutes might not fly by but there's no lag-time along the ride. This is her most ambitiously diverse project to date; there are concerted efforts to expand her base and musical palate, yet there's plenty here to satisfy Day Ones. Don't "Snooze". The "Ghost In The Machine" might have been keeping "Low" during COVID but she's back on a "Seek & Destroy" mission, airing out all grievances and flexing massively, while fearlessly detailing her flaws or yours. The result is an album finished mere days before its 12/9 release date, late-adding a guest spot by indie-rock-icon-in-the-making Phoebe Bridgers, stealing my 2022-album-of-the-year honors in the homestretch. SOS, along with its upcoming arena-headlining U.S tour, will be sending out smoke signals well into 2023. 
(Thank you Bombie!)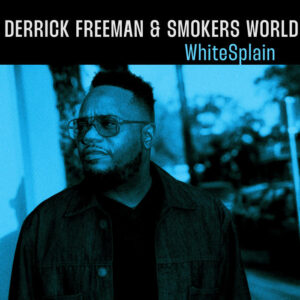 SOUL Brass Band co-founder Derrick Freeman aka Derrick Smoker returns to the scene with WhiteSplain, his third full length solo record as a bandleader. Freeman started Smoker's World as a solo project back in 2007, after the dissolution of seminal Crescent City funk squad Cronk. Smoker's World is a revolving cast of New Orleans-based homies who often moonlight in various endeavors with Freeman, like the popular hip-hop tribute act The Low End Theory Players. Best known in musician circles as a drummer – due to his role in SOUL and lengthy stint on the trap set behind Kermit Ruffins – Smoker's World finds Derrick back in the frontman role. Along with tracking drums, Freeman contributed vocals – rapping and singing – to all eight tunes. 
This is both a traditional and contemporary musical document; it oozes my favorite city's iconic swagger… and wears it's well-earned cynicism too. The record is packed with the same localized NOLA flavors and no-bullshit wit that defines who Freeman is, as both an artist and personality. WhiteSplain contributors include saxophonist James Martin (SOUL), bassist Khris Royal (Dark Matter), and Miles Lyons on sousaphone and trombone. Anjelika "Jelly" Joseph, Erica Falls, Zena Moses and Sean Carey offer vocal contributions; Low End partner M@ Peoples kicks rhymes on  "Bumble Jumble."
The first single "HoTel" is an opening salvo that boasts a ridiculous band featuring Martin, Stanton Moore, Ivan Neville, Nick Ellman, Ari Teitel, Amina Scott, and John Culbreth. As he did with Blurple Pain – and later Driving While Black, on WhiteSplain Smoker tackles the tough topics that many don't wanna speak aloud, in a style forever true to the city that care forgot. Freeman navigates this difficult territory with a few belly laughs and that big-ass smile, if maybe only to keep from crying.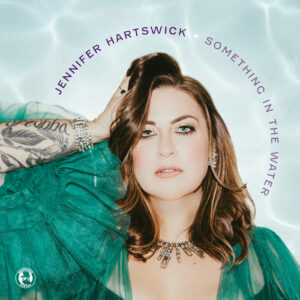 Vermont-born/Nashville-based vocalist/trumpet sorceress Jennifer Hartswick is most often celebrated for holding down a spot in the venerable Trey Anastasio Band since she was a teenager. Let it be known, J-Ha more than holds her own as a solo artist, transcending the jamband spectrum into contemporary jazz, soul, folk, and even pop spaces. In 2022, she stepped out once again with a tremendous sophomore album, Something in the Water via Mack Avenue Records. The nine songs place a shining spotlight on the sheer majesty of Ms. Jen Hartswick, illuminating her delicate songcraft, sublime trumpet work and exquisite lead vocals.
Joining her on Something In The Water is the core ensemble of Nicholas Cassarino (The Nth Power) on guitar/vocals/production, all-world jazz legend Christian McBride on bass, with Conor Elmes (Youngblood Brass Band) on drums. Guests include longtime J-Ha co-conspirator Rob Marscher (Addison Groove Project, Star Kitchen) on keyboards, Jen's Ghosts of the Forest sistren Celisse Henderson on backing vocals, and Nashville trombonist Roy Agee – who's performed with Prince. Something in the Water was co-written with fellow Vermont expat Cassarino, as such the document unveils more of the deep, profound musical partnership shared between these two longtime pals. Several of Something In The Water's songs are rooted in Jen's personal experiences, emotions and reflections coming of age at her family's sprawling farmland in hometown of Sheffield. Some tunes explore loss, regret and self-destructive paths, balanced by reflection, resolve, and ultimately – happiness. Something In The Water's stunning album cover photo is courtesy of Dani Barbieri.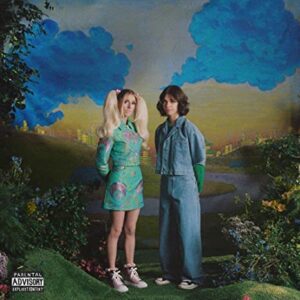 Four years ago, I was lucky to be at Cervantes in Denver for the legendary Anderson .Paak and Adam Deitch late night collab. Holding it down for the duration of that superjam were two youngsters on keyboards and drums, and best believe my curiosity was more than piqued… Growing up in France and the US respectively, keyboardist DOMi and drummer JD Beck were both childhood prodigies, long before first meeting and collaborating in early 2018. It's been off to the races – or should I say the moon – ever since. The duo coalesced in cosmic fashion and short order, uniting their voluminous talents to craft mind-bending future-jazz, the likes of which we really have never seen or heard in this capacity. 
The two wunderkinds incorporate a series of intergenerational, bold font features throughout their long-awaited, much ballyhooed debut LP Not Tight. The young hosts invite the likes of Herbie Hancock, Thundercat, Snoop Dogg, and longtime cheerleader Anderson .Paak to enter the DOMi & JD Beck chamber, collaborating with certified legends to wildly successful results. Kinetically in-tune while chasing one another across the sound spectrums, DOMi and JD Beck deal mathematically-intense compositions, with seemingly-effortless bouldering of difficult topography at warp speeds. Though the guestlist will certainly daze and astound, much like Benevento-Russo Duo that came before them, DOMi & JD Beck operate at their absolute zenith when it's just the two of them gettin' busy.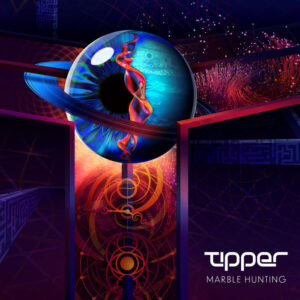 I know, I know, the deification of Dave Tipper can be a bit nauseating, the audience at his shows a bit… overwhelming, and yes, it's a bit of sonic cacophony in a pair of headphones, too. But the bottom line is, after a quarter century of breaks, womp, and wobble – Dave Tipper is the still the undisputed king of the hill. The supersonic sound design, hyper-intentional songcraft, meticulous attention to detail, and boundless creativity coalesce in tangible ways to show and prove the man still has no peer in this realm. Case in point, his 2022 LP Marble Hunting, the first full length release since 2019's Jettison Mind Hatch.
Marble Hunting is a motherf*cker, containing nearly all the bombastic bass, snap-a-synapse glitch, kaleidoscopic synth patches, and b-boy steez on steroids that we've come to know and adore. Look no further than the diabolical "Goner" or the octo-limbed "Deal With It – VIP", each alien workshop an absolute masterclass in extraterrestrial mind-fuck'ry. And "Knee Pads"? Fugghedabouttit. Better grab your ear-goggles and a helmet for this subsonic sledgehammer. I recommend "Knee Pads" turnt to ELEVEN. (c) Spinal Tap.
A unique pandemic-era collaboration between Soulive guitarist/solo artist/producer Eric Krasno and Bay Area-based producer/multi-instrumentalist Otis McDonald, Always finds Kraz at a peaceful, introspective place in life and his career. What began as some innocuous demos of a Bob Dylan cover blossomed into a full-fledged coalescing of musical souls, with Krasno working in his LA home studio and McDonald in the storied Hyde Street Studio in SF. The symbiotic connection bore juicy fruits, unspooling into ten masterful cuts that incorporate many of the elements that we've come to know & love from Krasno – infused with the fresh, funky, tasteful touch of Mr. McDonald. Always is almost entirely the work of these two individuals, Krasno's vision with McDonald as co-pilot, while sewing in contributions from organist Wil Blades, vocalist Mary Corso, plus horns via Daniel Casares (Atta Kid) and Mike Olmos, a pair of Bay Area brass mainstays. The record is chock-full of drippy neo-soul, bluesy-pop, groove-laden funk, pretty much all the Kraz fixin'z with a bit of an updated twist. [Read B.Getz's full review here]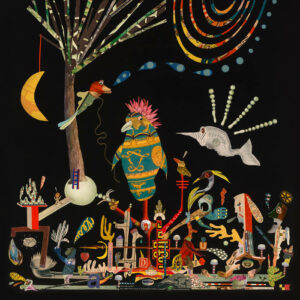 Since their inception, Butcher Brown have used jazz as the foundation for Soulquarian-adjacent sonic chemistry. The five-piece hails from Richmond, Virginia, and has been doing damage for roughly a decade now, with one foot in golden-era hip-hop and the other in all things BAM. Well known for criss-crossing hybrid strains of R&B, soul, funk, and broken beat, now they've unveiled their take on big band jazz arrangements – digging into sample source chestnuts and heralded hip-hop bangers alike.
2020 release #KingButch leveled up the game in a major way; on Triple Trey, frontman/trumpet maven Tennishu and bassist R4ND4ZZO lead the charge, bringing some big band jazz pizazz to the streets and the beats in equal measure. Butcher Brown once again collectively reaches backward and pushes forward in one fell, furiously-styled swoop. Butcher Brown Presents: Triple Trey is a continuation of the ongoing search for new land, reverse engineering hip-hop through the iconic portals of big-band jazz.  "We wanted everything to slap a little harder, you know what I mean?" said drummer Corey Fonville, Yes indeedy, Mr. Fonville we most certainly do.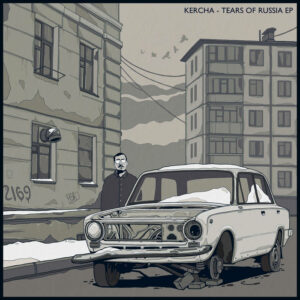 My initial introduction to Kercha was sadly not through his music. I'd come upon a post on social media that the Russian producer made in the early days of the invasion of Ukraine back in March 2022. It was pretty surreal to see this fairly niche artist criticizing his country, their leader, and the war – doing so very publicly and without reservation. I knew it to be quite dangerous to speak up in such fashion, I admired his bravery before I ever heard his art. My curiosity piqued, I listened to a few cuts and came away impressed, but didn't return to it for reasons unclear.  
It wasn't until six months later, at a pre-dawn renegade in the Suwannee Hulaween woods… when I heard a couple of DJs dropping obscure, deep dark dubstep rollers. I had to break protocol and ask what we were hearing. One of the names that came back to me through the ghost notes : Kercha. Felt pretty cosmic, and I knew I had to dig deeper into this artist.
Based in Gelendzhik on the Black Sea coast, turns out Kercha crafts precisely the brand of atmospheric, intelligent, minimalist dubstep that I love dearest. There are myriad influences woven into his work, slick slivers of flavor that run the gamut – wonky-broken beat, OG roots dub, old-school UK dubstep, 90's boom-bap rap, classical, psychedelic jazz, vintage film noir, breakbeat, polyrhythmic wobble and beyond. Both of Kercha's 2022 releases – Tears of Russia and Witness EP, contain not just avant-garde dubstep, but some of the finest electronic music I've come upon in as long as I can remember. I simply could not choose between, so I included both. The healing power of music knows no boundaries, only connectivity.

Siren sisters Leah Song and Chloe Smith originally decamped to the Bayou from their hometown of Atlanta in 2006, just after Hurricane Katrina had ravaged the city to its core. They arrived to offer art and assistance, but ended up falling in love with the place. Rising Appalachia spent the ensuing seven years calling New Orleans home. Above the buzz of horses' hooves and fortune-tellers, the duo cut their teeth busking in the French Quarter – just a few short blocks from the iconic Preservation Hall, a 19th-century Creole townhouse later transformed into a non-profit performance art space in 1961.
Preservation Hall brought musical traditions under the same roof before they were legally allowed to perform together, and remains a quintessential pilgrimage in the birthplace of Black American music. In January 2021, with the pandemic in full swing neither Rising Appalachia nor Preservation Hall were staging events with live audiences. Instead, Leah, Chloe – plus bandmates David Brown, Biko Casini, and Duncan Wickel – were invited to collaborate with the distinguished institution and produce a livestream concert. A medicinal balm broadcast to their fans around the globe, the lasting effects of that salve are preserved on the group's latest release, Live From New Orleans at Preservation Hall.
Rising Appalachia's reverence for all things NOLA can be heard from within the hallowed jazz cathedral. Leaning heavily into a Crescent City swoon, the quintet is ably assisted by a pair of beloved local luminaries: Aurora Nealand (clarinet, accordion) and Preservation Hall Jazz Band's Branden Lewis (trumpet). The regional accouterments lend a certain authenticity and panache to seminal selections like opener "A Closer Walk With Thee", and treasured traditional "St. James Infirmary". Check out this spine-tingling take on "Silver" for some of the best of what this band and record have to offer. [Read B.Getz full liner notes & bio for Live in New Orleans At Pres Hall here]
ATL's Dreamville affiliate JID returns to the rap game with his third studio release The Forever Story, a colorful, dense documentation of the emcee's copious talents on the mic. All of the enigmatic characteristics that made JID a beloved street-poet are on brilliant display once again. A variety of spitfire cadences, multisyllabic flows, oddball inflections, to dynamic production, ill beat-switches, mind-boggling rhyme schemes, idiosyncratic personality, and phenomenal storytelling. In true contemporary fashion, the list of artist features reads like an all-star assembly: 21 Savage, Johnta Austin, Baby Tate, Yasiin Bey, EarthGang, Eryn Allen Kane, Ravyn Lenae, Ari Lennox, Lil Durk, Lil Wayne, and Kenny Mason, even the dubstep OG turned delicate singer/songwriter James Blake.
Some current-day rapper-cats can't really bring the studio to the stage, but JID surely ain't one of 'em, as his Hulaween 2022 performance featured numerous bangers from The Forever Story that hit just as hard in the live element. JID has proved that he's no Tik Tok fad nor flash in the pan, he's a electrifying emcee and dynamite performing artist with not just a blindingly bright future – JID's time is now! Act accordingly. Fave tracks: "Raydar", "Can't Punk Me" (feat. EarthGang), "Stars" (feat. Yasiin Bey), "Just in Time" (feat. Lil' Wayne & Kenny Mason).
words: Adam King of I Sh*t Music, keyboards- Garcia Birthday Band
When lauding one's annual favorites from the Australian bastards of proliferation, there's usually a lot to weigh. True to form, 2022 had five releases from the Gizz, but a clear star with Omnium Gatherum. Despite it clocking in at 80 minutes, it's the most accessible yet of their 23 LPs. The vastness of their sound has never flowed so cohesively, and the album really feels like the result of their extensive experimentation instead of a glimpse into the path of discovery that many of their records can sometimes tend to be. Opener "The Dripping Tap" is 18 minutes of compositional hose, "Gaia" is the grooviest 9/8 metal riff literally ever, and "Magenta Mountain" was able to claim the throne of my favorite Gizzard song – a title I never thought one of their cuts would be able to singularly own.
While you were putting up your Halloween decorations, King Gizzard & the Lizard Wizard quietly released three albums in October of 2022, including Changes, a concept record they've been working on since 2017. The idea of seven songs across 40 minutes that are all essentially different tonal explorations of the Major 3rd doesn't sound like an idea that should arrive as large and warm as it does here, but really the Gizz never makes sense on paper. "Astroturf" sounds like Jethro Tull with an overdose of swagger. "Gondii" sounds like Kraftwerk with the same injection. "Short Change" sounds like… well you know how if you have a pet chameleon and they change color you'd still look at it no matter what and say, "oh yeah, that's definitely my chameleon"? Well, they don't call them the Lizard Wizard for nothing folks.
(Thank you King-dawg!)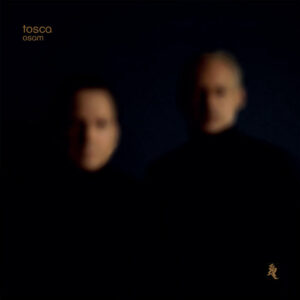 Anything that comes from the Kruder & Dorfmeister camp is almost certainly guaranteed to deliver, and Tosca's Osam –  the latest from Richard Dorfmeister (and longtime other producer partner Rupert Huber) – is no exception to this theory. Dating back to the seminal Suzuki, Tosca has threaded the tasteful needle of downtempo, dubby bass, nu-jazz, and sonic afrodesia. From early cassette deck electronic experiments, to the super-sexy, lush lounge-scapes with which they made their bones, Tosca has always known who and what they are, and forwarded their sensual seductions accordingly. Osam finds Tosca still mining oceanic spaces of dubbed-out textures, albeit a bit uptempo, more grown n' sexy than the headnodder sessions of G-Stoned yester-yore. Minimalist and mature in style and scope, the concept of rebirth runs throughout the vibey journey of Osam. The tracks warm you up with retro-hip beats and unspoken swag, yet never turn the temperature up too high, because these dudes are still way too cool for that hyphy stuff.
Black Pumas co-founder, longtime member of Austin funk syndicate Brownout, veteran of Grammy-winners Grupo Fantasma, and a producer of numerous artists, Adrian Quesada is a man who wields myriad talents. His newest solo endeavor – 2022's instrumental record Jaguar Sound – was dreamt up in the early part of the pandemic, as he filled anxious days and nights with long rides on his bicycle, reading The Alchemist, and burning the midnight oil in his recording studio. This phenomenal document comes on the heels of the throwback sounds on Boleros Psicodélicos, Quesada's homage to classic Latin American Balada music of his youth.
Jaguar Sound delivers a dozen songs that toggle between cinematic hip-hop grooves, jazz-funk from the garage, the entire project rich in soundscapes, texture, emotion, and intention. Jaguar Sound builds a foundation upon many of the elements, experiences, and artistic evolutions along Quesada's long and winding road for the past two-plus decades. The record welcomes contributions from Neal Francis on piano, Thievery Corporation drummer Jeff Franca, Martin Perna of Antibalas (sax), members of Ikebe Shakedown, Mary Lattimore on harp, Brownout/Grupo Fantasma vet John Speice IV (drums) and David Garza on an array of keys, percussion, string, and horn arrangements.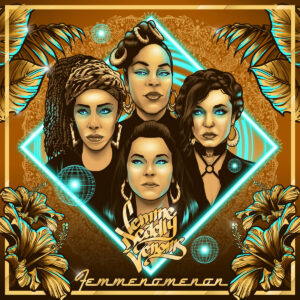 Midsummer madness from Bay Area based feminist hip-hop collective Femme Deadly Venoms (FDV), who blessed up the culture with Femmenomenon in July. DJ/vocalist/ producer/turntablist Lady Fingaz, MC/vocalists Dakini Star, Aïma the Dreamer, and Breathless are an electrifying squadron of wonder women steeped in the four elements and beyond. This fantastic foursome is adept at crafting organic old-school hip-hop, an amalgam of boom-bap beats, dope live instrumentation and diverse vocal stylings from each of the four women.
Femmenomenon's tracks are spliced with breakbeats, record stabs and scratchin', occasionally sprinkled with tasteful electronic elements, serving to subtly update their sound. The sum of these parts can be experienced in full effect on Femmenomenon. With original production by Lady Fingaz, the record features GRAMMY winning trumpet virtuoso, NOLA legend and BAM multi-instrumentalist Nicholas Payton. Plus violinist Shaina Evoniuk and Bay Area trombonist/bassist Adam Theis (Jazz Mafia). Oakland rap icon Lateef the Truthspeaker (Blackalicious, Latyrx, Quannum crew, Mighty Underdogs) slides through on the mic to catch wreck wit' tha' gyals. "Femmenomenon is a mind state." the group explained in a press release. "We have to recognize within ourselves that we are Femmenomenal."
A wizard originally hailing from the Windy City, Potions is a producer who's been purveying the low end for a damn long time, steadily releasing a multi-hued stew of serpentine-bass music for over a decade. Government name Hunter Braymer Potions packs many styles into his selectah satchel; he cannot really be nailed down to a particular lane or subgenre. Though he's gained a sizable surge in popularity within the culture through his participation in Lab Group, an all-star psychedelic bass collective he co-founded with the late, great CharlestheFirst, and Supertask.  On latest full length LP New Earth Formula, Potions oscillates between intellectual womp and emotive seance, deftly splitting the difference with a vibrant vocabulary in sound design. Crafting a complete document, on New Earth Formula Potions concocts intentional, subaqueous excursions rich in warm, resonant bass tones that perform drippy, graceful gymnastics. Drums pulsate purposefully beneath glitchy soundscapes, as subtle melodic themes work their way into your frontal lobe and stay a while.  For the record's ghostly final two tracks, Potions welcomes the vocal stylings of Ruku, an appropriately-ethereal disembarkation point for the fantastic voyage that preceded.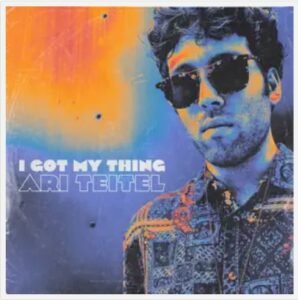 Though he's originally from Detroit, MI, guitarist/vocalist Ari Teitel is best known in New Orleans' underground funk circles; he decamped there many years ago and has sat-in/collaborated with a who's who of the city's royalty. As musical director of Cha Wa, a Mardi Gras Indian ensemble based in NOLA, Teitel was nominated for two Grammys. Last year, he started a new group in a similar style, partnering with Big Chief Joseph Boudreaux in The Rumble. Ari lands on this list with last month's smooth and swanky solo joint I Got My Thing. On his latest, Teitel eschews the greasy Second Line bump with which he made his bones, to deliver a soul-drenched R&B record that flirts with subtle funk in the same fashion that D'Angelo did on Voodoo, or Bilal on First Born Second.
You can pick up on some Spanky Chalmers guitar influence and Soultronics vibes throughout the offering, maybe a bit of John Mayer too. Teitel's vocal tones bear an uncanny resemblance to Nick Cassarino of The Nth Power, in a whiskey-soaked baritone crooner kind of way. Speaking of, Nth co-founder Nigel Hall, a DC expat who also calls New Orleans home, can be found lacing electric piano and Hammond B3 all over I Got My Thing. Other contributors include world class drummer Jamison Ross and firebrand NOLA vocalist Erica Falls. Part of what makes this record so damn enjoyable is the production, which Teitel handled himself; though he somewhat apes the Soulquarian ethos, it's not so much on the nose as in the essence of aural aromas abound.
22 More Favorite Records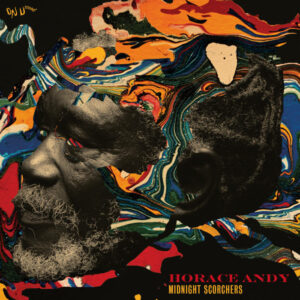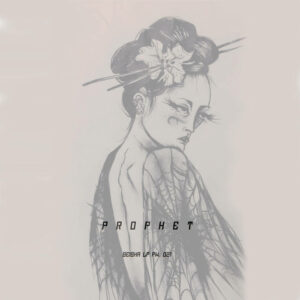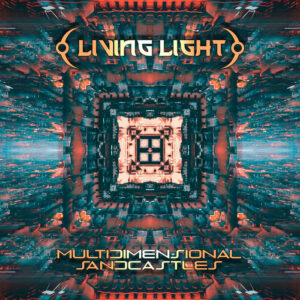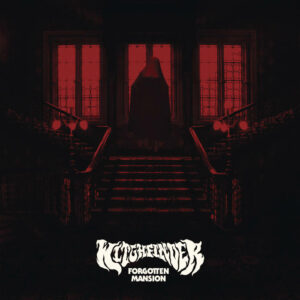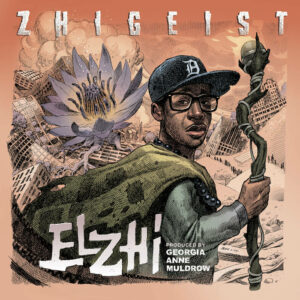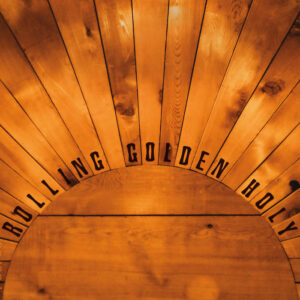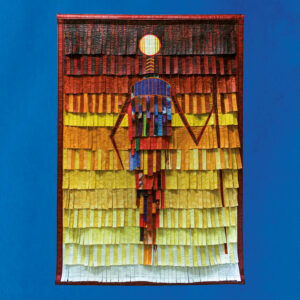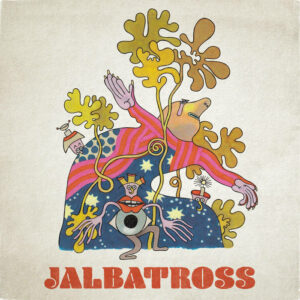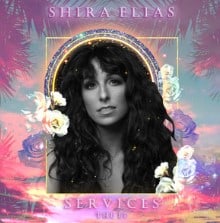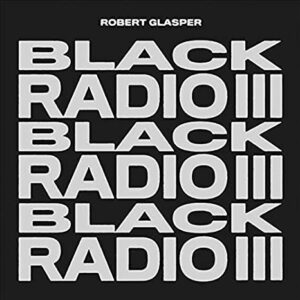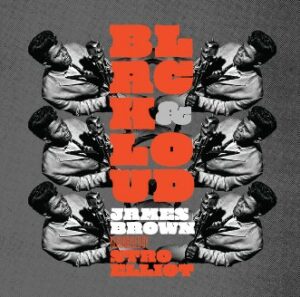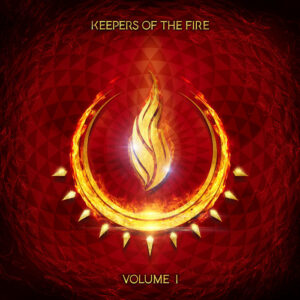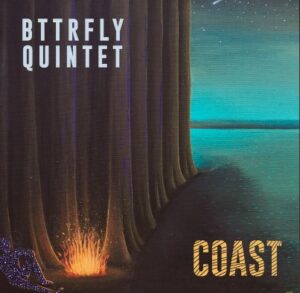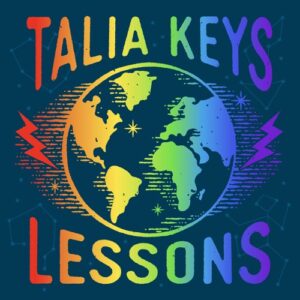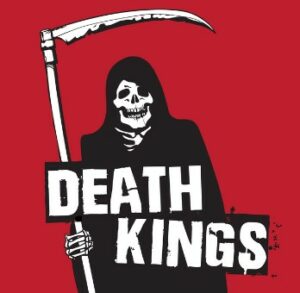 Favorite singles/mini-EPs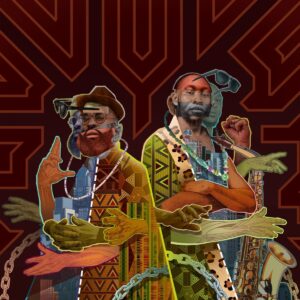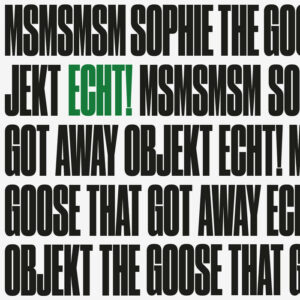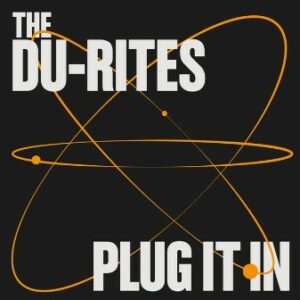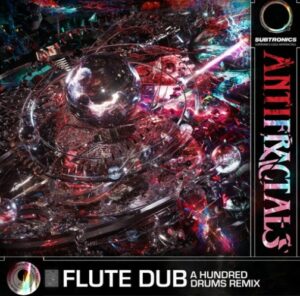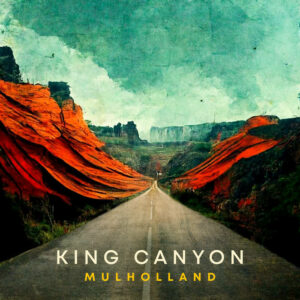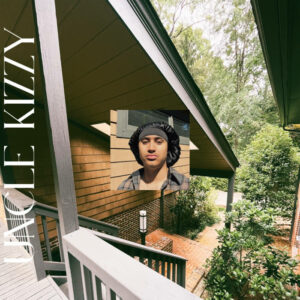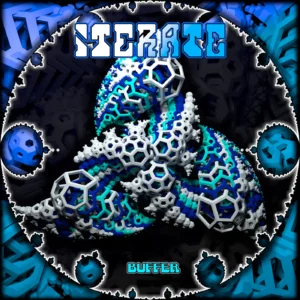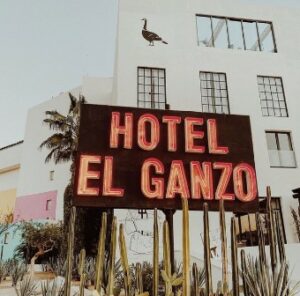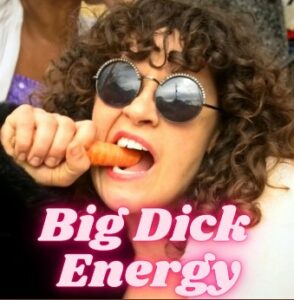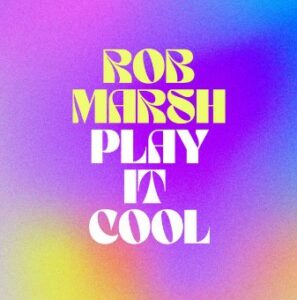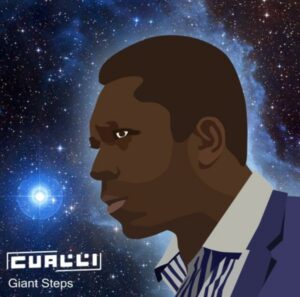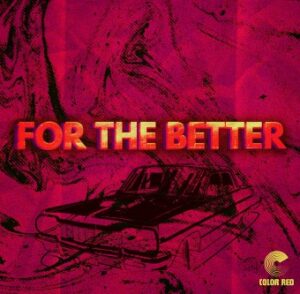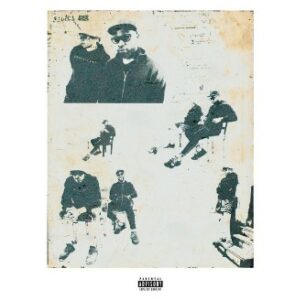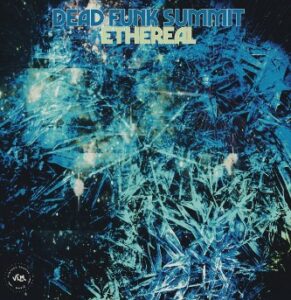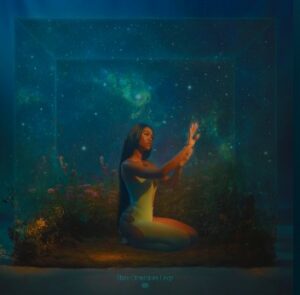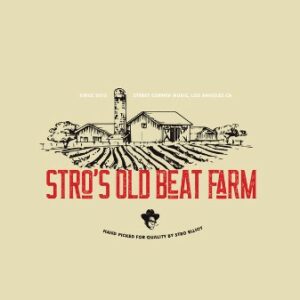 2022 Favorite DJ sets/mixes
Official Live Releases 2022
Unofficial Live Bootlegs 
Curated by B.Getz
Thank you for checking out Upful LIFE!
Please consider supporting my work on this annual passion project.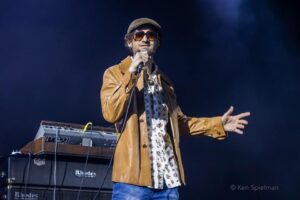 photo. Ken Spielman, Brooklyn Comes Alive 2022