PREVIEW: Enter the Wave Spell – A Look At STS9's New NorCal Festival
This weekend August 16-19, Sound Tribe Sector 9, one of North America's most prolific live electronic acts, are hosting the first edition of Wave Spell Music Festival. The event will take over the entirety of the magnificent outdoor playground of Belden Town California, offering STS9's devoted fans a fantastic riverside voyage through the depths of the band's catalogue, alongside an artistically progressive assemblage of the scene's most revered and sought after performers.
Over the past 20 years, STS9 have pioneered an ever-evolving sound that blends live improv, sampling, and electronic music, a certain style born of sonic exploration and human connectivity. Known for their genre-spanning, mind-altering live performances, STS9 stand as a unique pillar of live electronic fusion, and Wave Spell finds STS9 in their element.
In addition to nine sets of STS9 (including the three all-improv Wave Spell Sets), the debut Wave Spell Music Festival lineup will feature the likes of Glitch Mob members eDIT and Ooah, THREE sets from live electronic trio Sunsquabi, the funk infused beats of Manic Focus, and a much anticipated performance from B A A D Quartet featuring Borahm Lee of Pretty Lights/Break Science, Alana Rocklin of STS9, Adam Deitch of Lettuce/Break Science, and Dom Lalli of Big Gigantic. The lineup continues with two sets from CharlestheFirst, an appearance from shooting stars Late Night Radio, as well as artists who have come up within the far reaching soundtribe universe like Michal Menert, the treasured pioneer Prefuse 73, Telefon Tel Aviv, Alvin Risk among other longtime favorites.
Along with the bold names and popular performers, a new generation of artists has blossomed in the wake of STS9's burgeoning community. Many diverse contributions can be expected by a variety of upstarts, and newer artists that are setting fire the stage; including but not limited to the 1320 Records own Modern Measure, the electrifying Florida-born twins MZG, the white-hot Daily Bread, Dreamers Delight, Megan Hamilton, Maddy O'Neal, Naudible and more. Yet the next generation on display will not just be producers or electronic bands, as Euphonic Conceptions had the foresight to invite bassist-wunderkind Reed Mathis and his Electric Beethoven project, as well as the spastic Portland, OR sensation Yak Attack.
Presented in conjunction with Euphonic Conceptions and the Denver-based venue Cervantes Masterpiece, the Wave Spell experience will treat Wave Spellers to four diverse soundtracks to sunsets and sunrises, amidst the natural wonder of Belden Town, CA. This venue has hosted dozens of festivals annually, and is among the most picturesque and visually stimulating event sites in the country. Attendees may find themselves exploring countless curated workshops, swimming in the cool currents of the North Fork Feather River, or immersing themselves in artistic wonder.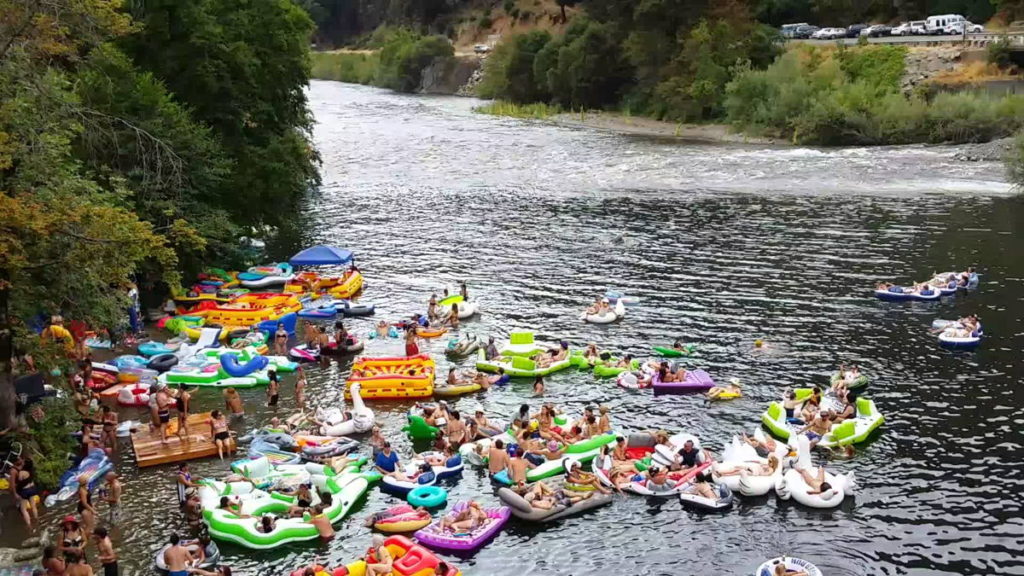 "As a continuation of STS9's dedication to creating magical experiences aimed at promoting inspiration, introspection, and a higher way of connecting, the debut Wave Spell Festival will plant its flag as a not to be missed date in the alternative electronic music calendar."