Upful Life's 20 Favorite Records of 2020: Quarantine Deep Dive 365 [Reviews/Playlist]
Welcome to the 4th consecutive 'Favorite Records of the Year" feature on Upful Life.  
The same disclaimer applies as in the past: these are *my* favorite albums. Merely one guy's personal tastes and preferences, in no particular order or ranking. This is decidedly not a "best of", nor any measure of merit, popularity, sales or success. Just a collection of works that resonated with me most, during this complex and confounding revolution around the sun.

There are 2020 albums lauded in the press (Fiona Apple – Fetch the Bolt Cutters) and among my people (Phish – Sigma Oasis), no doubt tremendous releases from beloved artists. Plenty of high-profile blogs and major magazines are feting both records in their year-end wraps, but you will not find either included here. With all this time on our hands, no touring or festivals, I made it a point to dig a little deeper, to venture farther off the beaten path, and reach further into the abyss than maybe ever before. 
What follows are my 20 favorite 2020 records, with detailed reviews attached. Then another 20 recommendations/honorable mentions for good measure. The second twenty selects could just as easily have made the first batch. Since the album format is no longer necessarily king, I added in seven hot singles or 7"s, and then five live concert records as well. Each release includes a clickable link to stream/purchase, and I tried to lead with Bandcamp URLs whenever available.

With a smattering of selections that run the gamut across genre, generation, and geography, 2020's feature leans slightly back toward instrumental-based music. Sometimes, the absence of words or lyrics offers me a certain vibrational frequency or intangible inner peace, I suppose.  Hopefully, readers will find a few of their faves included, among a handful of new discoveries, and maybe a couple of surprises, too.
If you are reading this and still have your sanity, health, happiness, or even your job, give thanks. This piece is dedicated to 2020: the dearly-departed and everybody who suffered a loss or struggled mightily, and to those who rose up in the face of adversity to survive – even thrive, however they had to do so. I am honoring this art and your sacrifice with this here passion project.
Lastly, I humbly ask forgiveness/mulligan for omitting Neal Francis- Changes in my 2019 feature. Epic fail, my bad, please excuse me. Incredible record that became one of my favorites after last calendar year.
Thank you for supporting Upful Life. This is a labor of love! I feel the love in abundance and love y'all back, maybe today more than ever. Thank you for lifting me up and inspiring this work! If you are so inclined, please consider donating/supporting on PayPal or Venmo. 
Upful Life 2020: SPOTIFY Playlist HERE
Upful Life's 20 Favorite Records of 2020 !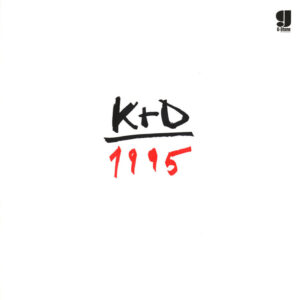 Kruder & Dorfmeister 1995    (G-Stone)
In my halcyon days going to college in late 90's Burlington, Vermont. Austrian producers Kruder & Dorfmeister were the iconic duo who handed me the keys to the electronic kingdom. A major soundtrack to my personal coming of age, and trust I know I am not alone. Peter Kruder and Richard Dorfmeister need no introduction – really, they wrote the book on jazzy, dubby downtempo, avant-garde Bossa-beats, and terpene-soaked trip-hop, giving birth to lounge lizards, Leisure-Suit Larrys, and thousands of imitators still going strong. In 2020, K&D are unequivocally living legends; as the kids say, they are a whole VIBE. 
In 1993, the pair debuted with EP G-Stoned, a groundbreaking, smoked-out affair; three years later they forwarded the finest volume of the enduring DJ Kicks series. But it was their quintessential The K&D Sessions, a 1998 double-disc chock-full of archetypal remixes that truly changed the game forever. Cinematic, atmospheric, seductive, hands down some of the sexiest music ever made, the effort cemented their legacies as luminaries. Though they continued to periodically perform DJ sets around the world, the producers both branched out to other projects like Tosca and Peace Orchestra. Peter and Richard had not created or released new Kruder & Dorfmeister music in over two decades.
As the fairy-tale goes, back home in Vienna the fellas randomly stumbled upon a vinyl test pressing of their mythical, long-shelved debut full length LP from 25 years ago. It was a cosmic convergence of sorts, something greater than merely luck or even art that made this discovery turn into a reality. From archaic Atari ST-1040 and AKAI S-1100 Sampler, to the DAT machine technician performing the precision-surgical work of a Swiss watchmaker, to securing a near-impossible sample-clearance from the estate of late Brazilian Bossanova pioneer Antonio Carlos Jobim. 
I'll let Peter & Richard tell it from here.
"Upon listening to the found Test Pressing from 1995, we both had a strong feeling that there was something about a couple of the tracks that felt strangely right – more right than it probably felt ever before. We decided on that very evening to look for the master tapes, and see if there might be a EP or maybe even a whole album in our vaults.
The following weeks, we were going through countless boxes with old DAT tapes (Digital Audio Tape was the medium we recorded all our final mixes on), getting bits here, finding a tune there. For a brief moment, the idea to reconstruct the songs and put some new stuff on top crossed our minds. We searched out the old saved data of the songs, and tried to recreate the songs, but we quickly found out that we'll probably need another 25 years to make those songs as good as the original versions, and that was – even for the slowest duo in music history – too long !
We realized that the only way to get the original vibe across was to keep everything as it was, and that's exactly what we did." © Peter Kruder & Richard Dorfmeister
Collecting magic dust a quarter-century in the making. Kruder & Dorfmeister's 1995 is not merely just an album title, but a crystallized moment in time. A gift from the heavens, treasure from the time capsule, and shiny silver lining in a sad and sh*tty year.
Liebe. Hoffnung. ändern. Danke Peter und Richard von ganzem Herzen
Over the past five years, virtuoso saxophonist Nubya Garcia has steadily evolved into an integral component to London's jazz scene. She's had a role in numerous configurations; Garcia came of age with septet Nérija, as well as Maisha; her contributions are all over Sons of Kemet's Your Queen is a Reptile, Makaya McCraven's Universal Beings as well as Moses Sumney's grae. On her debut solo LP Source, Garcia's progressive jazz sound springs into a league of its own, boldly experimenting with elements that burn down barriers and blur generations. 
Garcia swims in dub soundscapes and sketches in downtempo patterns; she channels the flair of a Sonny Rollins', embodies Gary Bartz's defiance and verve. Driving excursions leave wide open space to let the compositions breathe. Improvisational jazz serenades electronic ambience, breakbeats seduce hard-bop blues. Lively Calypso colorways rumble with jungle basslines, Ethio-jazz rich in psychedelic sax carouses with Bristol two-step riddims. Garcia's band is well-oiled and readily prepared; keyboardist Joe Arman-Jones ups the ante with inventive Rhodes work, oscillating chordal structures drawing sprawling illustrations. Garcia adventures atop the sturdy rhythm section of drummer Sam Jones and bassist Daniel Casmir; the pair wields a pocket that packs a firm command of dub riddims, bop, groove, as well as Afro-Cuban and Caribbean pulsations. The sum of these parts make for a feverish foray into the dank downtown nightclubs, and fun frolics around the islands.
Yet for all it's globe-trotting ambition, Source is without question an homage to London's thriving contemporary jazz community, a testament to how much talent is taking flight from that iconic musical Mecca. Guests include Ms. MAURICE, Cassie Kinoshi, Richie Seivwright, La Perla, and Akenya. The album is also one helluva opening solo salvo from this 28 year-old future-jazz shaman. Within Source's expansive wingspan, meditation awaits, transcendence too.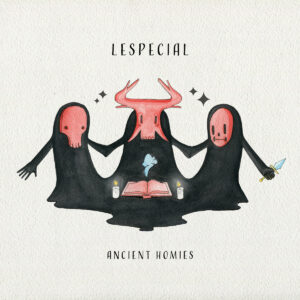 Hailing from Housatonic High School in Falls Village, Connecticut, childhood friends and bandmates Luke Bemand (bass, samples), Rory Dolan (drums, samples) and Jonny G (guitar, keyboards, samples, vocals) are lespecial. Ancient Homies Dolan and Bemand have been jamming since elementary school. After dragging Jonny G first to a Primus show, and then enveloping him into their cryptic musical stew, lespecial was born in 2005 and has maintained this OG lineup ever since.
Third full-length LP Ancient Homies is an absolutely stunning synthesis of slammin' sludge riffage, shoegaze oscillations, breakbeat-meets-Brit pop, psychedelic dub, and brainiac polyriddims, all of it swimming in supersonic sound-design. lespecial's cataclysmic, post-rock ambitions are all that jazz, expertly embedded within emotive songcraft. The band's deft, minimalist approach and exquisite instrumental storytelling makes for definitive juxtapositions and a thrilling expedition.
Ancient Homies follows up on 2017's Cheen, which chased 2015's Omnisquid. It's their first album on Ropeadope, the unicorn diary of three madmen that blasphemously blurs the lines, then sandblasts them beyond recognition. The ideas are wholly their own, masterfully brought to grandiose fruition. With surgical steel and a razor's edge, lespecial weaves together disparate concepts, colors, sonics, eras, and technology into a multi-hued afghan of tectonic post-metal and intelligent dance music.
Read B.Getz's full album review HERE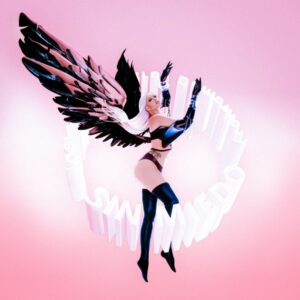 Kali Uchis –  Sin Miedo  (del Amor y Otros Demonios)  
On sophomore album Sin Miedo  (del Amor y Otros Demonios), which translates as Without Fear (of Love and Other Demons), American-Columbian chauntuse Kali Uchis delivered one of 2020's most scintillating listening journeys. This is the type of album that will get you some kinda hot and bothered, no matter whatcha like or how ya like it. A Spanish-language affair that's eclectic, sexy, rich in melody and dripping in allure, vocalist Uchis elegantly tastes the fruits atop buoyant, pop-trap 808s, layered/filtered synths and supple, minimalist beats. Hints of bossa-nova, flamenco guitars, Latinx percussion, narcotic downtempo bangers all find their space and place in the stunning Sin Miedo.
Admittedly, this record is decidedly front-heavy, but damn if Kali Uchis doesn't seduce me straight out of the gates with cannon blasts of swagger and a twenty-one gun salute. "Fue Mejor" with PARTYNEXTDOOR is a dreamy-trap soundscape, white hot matter from jump street, and homegirl doesn't let the foot off the gas for a good while. "//aguardiente y limón" is so f*cking divine that you'll pour yourself a Brandy de Jerez neat before melting in full-swoon. But not for long, because Uchis taps rugged fem-cee RICO NASTY for "aqui yo mando!", a titanic trap track, perfect for a Naughty Princess DJ set somewhere at Burning Man way out on deep playa. Uncorking a pure pantie-dropper, "aqui yo mando!" is a monster banger sure to decimate dancefloors as soon as they become a thing again. 
On the one-two knockout combo of "vaya con dios" (word to Johnny Utah) and "que te pedi"; Kali Uchis creates a lush, cinematic, mesmerizing trip-hop double shot, a Spanish-sung Portishead homage worthy of sharing a cigarette with the mighty Beth Gibbons. Be with Jah, sister. Stand out production from Sounwave (Kendrick Lamar), Josh Crocker, among many other contributors color the international landscapes found on Sin Miedo  (del Amor y Otros Demonios). By the time "telepatia" rolls around, I am legitimately HIGH on Kali Uchis. So lifted that the quasi-reggaeton tracks that wrap up the record don't even bother me, as a matter of fact I hardly even notice.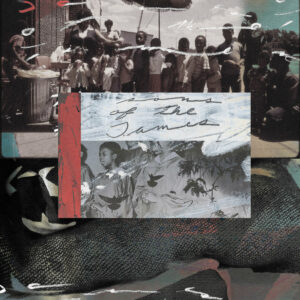 Sons of the James – Everlasting
Sons of the James is a new collaboration out of Richmond, VA, featuring singer/songwriter Rob Milton and DJ Harrison on instruments and production. Milton fronts the duo, and originally hails from Atlanta, GA.; Harrison plays keyboards with funksters Butcher Brown, and releases artful, Dilla-fied hip-hop canvases on Stones Throw. Together they created Everlasting, their debut album with Portland label Fresh Selects. And let it be known, these boys are on some sh*t! I found myself immediately resonating with a handful of essential elements baked into debut Everlasting: Gospel churchiness and heavenly harmonies, chicken grease stank and an undeniable funk thump, plus golden-era hip-hop ethos, vintage soul soundscapes, and a guest-spot from unicorn siren Georgia Anne Muldrow.
On Everlasting, Milton and Harrison drew considerable, palpable inspiration from the millennial menage of The Soulquarians', a neo-soul/hip hop collective consisting of D'Angelo, Questlove, J Dilla, Erykah Badu, Roy Hargrove, James Poyser, Pino Palladino, Q-Tip, among a few others. From this timeless bag of swag, producer Harrison unleashes a series of grandiose orchestral soul arrangements, and vocalist Milton mines the annals of Al Green, Curtis Mayfield, Prince, Bilal and of course D'Angelo. The latter is arguably the most dynamic and influential soul artist of his time, and D was an integral centerpiece to the Soulquarians endeavors; he also grew up by the James River in Virginia, no doubt what gave this project it's mystique and moniker. (D'Angelo's ill-fated initial follow-up to 2000's landmark Voodoo LP was rumoured to be titled James River). 
Harrison shines on Everlasting, unveiling lush instrumentation and driving grooves, each brimming with the brand of fire and brimstone that can transport you to a pulpit or a pew. There's an infectious hip-hop bombast to the vintage-era sound design; the boom-bap is an effective anachronism in their artistic alchemy. On the microphone, Rob Milton has a knack for layering harmonies and getting inside the songs, his voice levitating atop Harrison's sizzling production.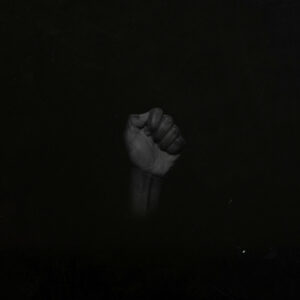 Don't Shoot. Guns Down. 
When it comes to SAULT, very few facts are known for certain. As far as who is behind this project, the group is apparently a trio, and go to great lengths to reveal the very bare minimum to the public. Like bolts of lightning, they magically appeared on the scene with two albums in 2019. A little probing leads one to multi-instrumentalist/producer Inflo, singer/songwriter Cleo Sol, and rapper Melissa Young (Kid Sister). 2020's UNTITLED (Black Is) is a colossal truth bomb centered around Blackness, unequivocally and without qualification. It is celebration and affirmation, but also paean to peoples of color and their unending struggle and fight for true equality. 
SAULT employs an avant-garde approach to songcraft, and throwback production techniques to fantastic results. Tracks oscillate through time and space, spiritualized sojourns basking in deep bass, lush orchestral layers, synth arrangements, organic percussion, distorted vocals and stripped-down sonics. Somehow, the music sounds instant vintage, as if it could be of the Civil Rights era, yet at once immediate and here in the moment. An ambitious endeavor, yet one that lands on terra firma, and does so with a purposeful panache
Released in the aftermath of the George Floyd murder in Minnesota, and the resulting protests, resistance, and division that gripped the entire world, UNTITLED (Black Is) is far more than a soundtrack to this current fracture, it is several generations of frustration, lies, violence, and hatred bottled up and delivered in a potent, intoxicating elixir. In the face of a resurgence in racism and the proliferation of anti-Blackness, SAULT delivers a powerful rebuke of such trends and ideologies, packed with empowering mantras, words of wisdom, and brutally-frank reality checks for us white folks peering out at the protests the safety of a living room bay window. 
This record is incandescent, expertly sequenced and emotionally impactful, beginning with the statement  "when everything else fails, Black endures". This spoken word passage at the top, in conjunction with the album cover depicting a defiant raised Black fist, is no doubt a declaration of intent, a message seen and overstood, loud and clear. Crystal.
Pray up. Stay up.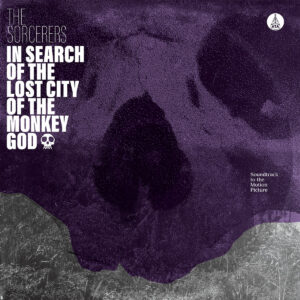 The Sorcerers – In Search of the Lost City of the Monkey God  (ATA)
Initially the house band for the Leeds, UK record label ATA,  English groove-merchants The Sorcerers are heavily influenced by Ethiopian jazz and Afrikan rhythms, highlife, Afrobeat and psychedelic funk, blending the aesthetic from 60's and 70's garage bands and the spooky, ethereal elements of English horror film scores. The Sorcerers were first formed in 2015 by guitarist Pete Williams and bassist Neil Innes, subsequent to the pair writing some Ethio inspired music for a 7″ release. In the interim five years, the group has gotten co-signs from the Bob Marley of Ethio-jazz Mulatu Atsatke (ed.: last concert this writer saw before the pandemic), and Jazzman Gerald, he too among their earliest influences. Diving into their latest LP In Search of the Lost City of the Monkey God, one can hear why the accolades and reputation precede them so. This record harnesses something primordial, then refashions it in their own dialect, performed in a language we can all easily understand.
Steadily -driving backbeats, hard-as-nails basslines, eerie Hammond organs, and assorted flutes, bass clarinets and vibraphones dance into a delirium, tribalized percussion, snake-charming melodies, and an unspoken, tempered tension, maybe madness… something straight out of Apocalypse Now fills the air. The methodical progressions are patient, yet adventurous, each treasured scroll is written with a particular scene of the mind. A concept album, the title In Search of the Lost City of the Monkey God is taken from a National Geographic feature that bassist Innes first read, then later-employed as embarkation point to their greater excursion and expansions. Lineage defines this audacious collection of strange trips into the foreboding jungle environs. Forbidden fruits of The Sorcerers' third-eye vision ripen and take shape throughout the hypnotic In Search of the Lost City of the Monkey God.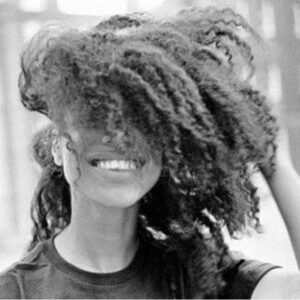 Lianne La Havas- Lianne La Havas 
Lianne La Havas takes full control of her transformation on this self-titled third album. Vividly mixing up R&B, neo-soul, contemporary pop, future-folk, all of it encasing her strong convictions and sultry crooning. It's accessible, and feels understated and intimate. La Havas has worked with Prince, she's a Mercury-prize nominee and also a talented guitarist, however it is on this liberating document that the singer/songwriter really hits her stride.
Opening the purge is "Bittersweet", an absolute banger that feels at once classic and current, a head-nodder off rip that sets the tone for a soothing, searing, and sentimental ride. On Lianna La Havas, the artist comes to terms with her rocky romantic roller-coaster, investigates interpersonal relationships, and then candidly unpacks those experiences by baring her raw emotions through song. The record buzzes and grooves with sparse structures and wide-open arrangements that give the instrumentation and performances a "live" or one-take feel. 
"Paper Thin" is a gripping two-chord vamp that swells into something spectacular, hers is a simple, scintillating sensuality. La Havas's cracklin' vocal is hoarse and her burdens heavy, tangling with the weight of self-doubt yet emboldened by some kind of newfound intestinal fortitude. Note La Havas' fervent take on Radiohead's "Weird Fishes", a live staple for the singer for several years. The patient number thunders with drums, as La Havas basks in rainbows. "Sour Flowers" is another high-water mark, lilac guitar and shifting rhythms empower a woman's roar, at once delicate, demure, and defiant in the face of her own reckonings.
#KingButch is the eighth release from Butcher Brown, the Richmond, VA-based funk/soul/jazz/hip-hop syndicate, and their major-label debut. The squad makes no bones about where their hearts lie; one can hear definitive strains of Minneapolis funk, Headhunters workouts, Soulquarian vibes, backpack rap, and psychedelic 70's jazz baked into their comprehensive arsenal. These cats have been known to flip Bob James, Biggie Smalls, Fela Kuti, and most recently the dearly-departed Little Richard, reimagining his "Rip it Up" into the new theme song for Monday Night Football. Butcher Brown has long been game for just about anything, but on #KingButch, they harness their wide-ranging aspirations into a funkadelic, mellifluous flow state. And that sh*t bangs. 
Between drummer Corey Fonville (Christian Scott aTunde Adjuah, Nicholas Payton) and bassist Andrew Randazzo, there's a firm foundation to funkify lives with authority.The rhythm section is joined by the uber-talented keyboardist/producer DJ Harrison (Sons of the James) and Marcus Tenney aka Tennishu, who plays trumpet, saxophones, and blesses the microphone proper with fun and introspective verses.
Butcher Brown boasts an underground buzz for several years, the fellas teamed up with Lettuce on tour, first putting them on my radar some time ago. I always dug what these dudes were up to, and it was clear that there was a gang of talent, with a plethora of cool ideas being explored. Yet it wasn't until #KingButch that dem boyz done got me good. They did so by delivering a cohesive statement front to back, a journey that touches on various inspirations and influences, yet carves their own authentic, futuristic lane in the culture.  
The swanky boom-bap rework of Ronnie Laws "Tidal Wave", an immortal sample made famous by Da Beatminerz on Black Moon's seminal 1993 classic "Who Got the Props", had me wylin' out from first listen. Other favorites include the criminally-brief opener "Fonkadelica", the Chubb Rock meets Deodato of the title track, the fusion-floss of "Love Lock", Morris Day smokin' that sour diesel on "1992", and "For the City" featuring imaginative lyricist Fly Anakin.  The Butcher Brown squad mixes and matches techniques and traditions, making definitively Black sound art that offers a debt of gratitude to their forefathers, while confidently stepping into the now frontier. Come at the king, you best not miss!
Adam Deitch – Age of Imperfection   
Adam Deitch has been a producer for just about as long as he's been behind the drum kit. An ardent student of golden era hip-hop since his Nyack, NY youth, he's got a special appreciation for the processes and philosophies that inform the seminal sound design of classic rap production. A master of emotional instrumental collage across myriad musical projects, the erstwhile veteran blasts back from the lab with a phenomenal nine-track EP, Age of Imperfection. His latest offering is a solo production, released August 19, 2020 on Golden Wolf Records.
As drummer/co-founder of future-funk squadron Lettuce, his world-renowned prowess is similarly rooted in a classic breakbeats/funky hip-hop ethos. As one-half of electro-soul/future-bass duo Break Science, Deitch has evolved into a confident co-captain for the colorful galaxies of electronic soundscapes.  Deitch learned to deftly connect EDM elements and boom-bap steez by working and playing with Pretty Lights and driving the Analog Future Band.
Over the years, Deitch kept unveiling different versions of his producer personality. Releases from the Fyre Dept. era, the Late Night Collection volumes, I Get a Rush, or Sky's Alive do not really traverse the same paths, nor tread similar waters. On Age of Imperfection, Deitch continues to seek out brilliant landscapes for sonic exploration, steadily injecting his trademark emotional quotient into these intoxicating compositions. The album was mastered by Gramatik and again offers a futuristic feel, but unlike its predecessor, the record leans away from flowing pastels and pristine desert 808s. Instead, Age of Imperfection nods it's dusted head back toward the Native Tongues, New York City, and the 1990s, juxtaposed with a lysergic dash of Front Range lo-fi psychedelia to boot.

Adam Deitch dishes about Age of Imperfection HERE
Punta Diamante – AFRODELIA (Sonorama)
Punta Diamante's Afrodelia is a thrilling, multi-hued expedition in expansive rhythms and hypnotic rumbling meditations-in-sound. The sprawling Mexico City-based ensemble was first founded by Antonio Cano and Alberto Torres in 2010; the group's organic evolution involved multiple rotating musicians until around 2018, when they consolidated and formalized their current line-up. Punta Diamante is somewhat of a superhero configuration assembled from other local Mexican bands including Maguila (Elias Ramirez, Emiliano Mendoza, Emiliano Ramirez) Son De La Calle (Vladimir Tovar), Los Hijos De Chunga (Vladimir Aranda, Emiliano Mendoza), Nabuzenku (Rodrigo De Leo), Ensamble Pullock (Santiago Juarez) and Turbochango (David Contreras). 
The band's debut full-length LP Afrodelia is a smorgasbord of globalized psychedelic dance music culled from an array of genres and geographies. Punta Diamante's musical modus operandi incorporates elements of Afrobeat, Latin funk, psych-rock, punk-jazz, Afro-Carribean riddims and traditions, brazenly coloring way outside the lines. That gluttonous gumbo makes up this cacophonous concoction, and Afrodelia is bold as f*ck, and brimming with bravado. 
"Babuino Groove" is a cinematic, riveting high-speed chase that builds tension and mercifully releases the hounds. "Champ Fire" summons the ghost of Fela's Egypt 80 and swims in the divinity of The Shrine in Lagos. "Gelatin Lover" riddles, rocks, stutter-steps and sludges, leveling out somewhere between Frank Zappa and Texas Latin-funksters Brownout. Afrodelia delivers a tremendous opening salvo and potent ritual sound from Punta Diamante, a raucous collective chopping down the walls of limitation from south of the border.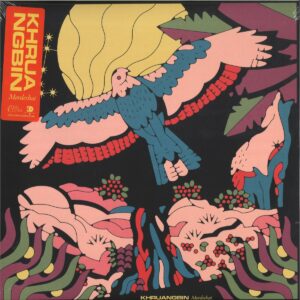 Khruangbin – Mordechai    (Dead Oceans)
Houston-based trio Khruangbin was not conceived for mass consumption, nor intended for a pop fanbase. Yet over time, the mainstream has caught on to their brilliance, accolades and attention have arrived en force. With that has come high-profile sit-ins, bold-font festival bookings, and A-lister cosigns from across genre and geography. Their unique potion of psychedelic East Asian/West African/Kingston Town sounds is nothing if not uncommon in today's musical landscape. The description "Thai funk" always felt cheap to me, as there are so many more energies embedded in their engine, and myriad influences make it fly. 
Historically a mostly-instrumental group, 2020's Mordechai continues on the vocal trend that began with their Texas Sun EP collab with soul man Leon Bridges. Though Khrungbin have added lyrics to nearly every cut on this new slab, Mark Speer's psilocybin surf-rock guitar continues to sew a complex afghan atop of the sturdy dub foundation of bassist/vocalist Laura Lee Ochoa and funky-drummer Donald Johnson. Khruangbin hasn't changed, nor really even mutated, but merely evolved in the most organic fashion one can imagine.  
"Pelota" finds Lee singing in a lovely Spanish tradition, the number nothing short of sublime. On the stirring "One to Remember", guitarist Speer mines the Ivory Coast, Electric Kool-Aid,  and The Smith's Johnny Marr for his minimalist, melodic exercises. The album contains some of the band's finest songwriting and sound-design to date, and their exquisite melodies remain ghostly and addictive. For some, Laura Lee's humble vocal stylings are a mixed bag, but to this writer, the new developments arrive right on time, spread wings and soar. Lee's icey-cool  delivers the goods, further fueling Khruangbin's magical, meteoric ascent.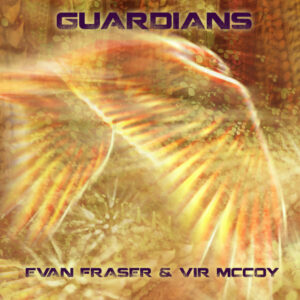 Evan Fraser & Vir McCoy – Guardians 
Evan Fraser and Vir McCoy are well-respected, uber-accomplished multi-instrumentalists with fascinating world-music careers. The pair have been recording and performing together in different groups and collectives for over two decades, including Hamsa Lila, House of Hamsa and The Dogon Lights. Fraser is also a key member of the eclectic Stellamara and one-third of wildly-popular electro-frontiersman Dirtwire. I found Fraser & McCoy's newest collaborative album Guardians to be a breath of meditative fresh air from out of left field. Their symphonies in antiquity create a small safe space, and a subliminal, welcome respite from the pandemic's global madness. Guardians, indeed; theirs is a sturdy anchor in an ever-turbulent sea, amid the torrent of disingenuity, disinformation, and undercurrents of disappointment that flowed from within the spiritual/festival communities that I know and love these fellas from.

Mixing the past, present and future of sound and song from all corners of the land, the duo dabble in drums, guitars, synths, samples, and vocals; yet it's the variety of world-instruments that truly astound, many of which I've never heard (of?) before. Vir McCoy: Turkish Jimbush, Moroccan Sintir and Guimbri, Malian Djeli-Ngoni, while Evan Fraser plays West African Kamale Ngoni, Bass Kamale Ngoni, Kalimba, South American Bombo drum, among other assorted artifacts.
On Guardians, the pair welcome several vibrant artists from their far-reaching, extensive musical diaspora into their protective, warrior bosom.  Rising Appalachia makes things a family affair, members of the group appear on three numbers – Chloe Smith (Fertile Ground) & Leah Song (Yes, It's You); on "Water She Dances", the siren sisters are joined by bandmate David Brown for an exquisite Dogon Lights redux, produced by Grant Chambers (aka Ressurector of Heavyweight Dub Champion & Liberation Movement). Soriah (House of Hamsa, Liberation Movement), a Khoomei master (Tuvan overtone throat singing), brings his magnanimous voice to "Rare Earth". Dirtwire/Beats Antique multi-instrumentalist David Satori shows up for a "bedouin trap" bouillabaisse "Hookah Dome", named for the famed hub at Burning Man, where both Fraser and McCoy have made their bones for many moons.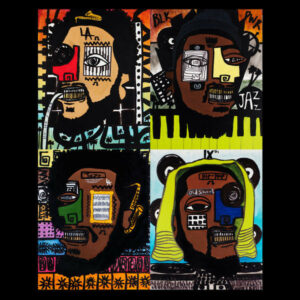 (Sounds of Crenshaw/EMPIRE)
On their self-titled debut, Dinner Party checks the A-list egos at the studio door, and comes together for a pristine showcase of smart instrumental hip-hop, paying a respectful homage to the various genres that gave the genre it's DNA. Dinner Party weaves authentic jazz-funk, R&B, and soul together seamlessly, incorporating contemporary production technology and boom-bap techniques for delectable servings of the finest in Black American music. 
The four-piece collective is the definition of supergroup, and includes Los Angeles-based saxophonist Kamasi Washington and multi-instrumentalist/producer Terrace Martin, both of whom have worked extensively with Kendrick Lamar and Herbie Hancock, among other legends in the game. NYC/Texas piano virtuoso Robert Glasper, a Grammy-winning solo artist and student of J Dilla who's made his name ring out in modern jazz circles for nearly two decades. Rounding out the team is North Carolina-based producer 9th Wonder, co-founder of seminal early 00's rap trio Little Brother, who has produced for Jay-Z, Mary J. Blige, Erykah Badu, Destiny's Child, Masta Ace, among dozens of luminaries and underground kings alike.
Vocalist Phoelix joins the squad for a handful of numbers on Dinner Party, and offers an accessible entry point for listeners who aren't here for the superstar lineup. In addition to Phoelix's contributions, the strictly instrumental cuts have no shortage of highlights and high vibes illuminating the individual efforts of each exemplary musician. Dinner Party unveils a stunning, cohesive debut record, rich in melodic depth and one that knocks in the whip. Despite the hefty reputations and resumes at play, at this Dinner Party, everybody shares an equal spotlight.  
Later in this Jah-forsaken year, this crucial crew served up the decadent Dessert, a companion record of reworks, reimaginations, and an overall reprise that adds to the brilliance of Dinner Party. The Dessert EP includes a cavalcade of icons and up n' comers alike, from Herbie Hancock, Snoop Dogg, Cordae, Malaya, Bilal, among others.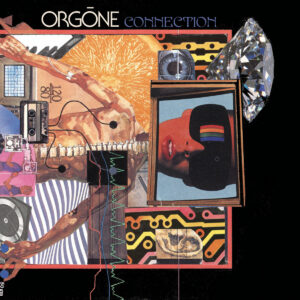 ORGONE – Connection / Raw & Direct
Los Angeles funk-rock/soul-R&B merchants ORGONE go two-for-one on this list in 2020, delivering a pair of fantastic releases that really satiated a funkadelic thirst. The veterans dropped both Connection and Raw & Direct, manna from heaven during a time when fans really longed for both communion between band and audience, and the emotional/physical release that ORGONE brings to their native, incendiary live element. On Connection, the group welcomed special guests to join them for a venture into some different sounds and styles. Raw & Direct sees them cutting a smattering of their catalog's torrid, sexy grooves live band/one-take style in the studio. Both records were mixed down at Killion Sound by co-founder Sergio Rios. 
"'Connection' is the spiritual follow up to our [2008] album 'Bacano.' It's meat and potatoes ORGONE: soul, funk, gritty, lean and tight. The main theme is all about connection: the invisible threads that bind all of us artistically, spiritually, and emotionally." Rios told L4LM earlier this year.
ORGONE has been helmed by guitarist Rios and Dan Hastie on keys for as long as I can remember, with drummer Sam Halterman in the mix for the past decade too. For several years, the divine Adryon de Leon has been among the most dynamic frontpeople in the game, taking ORGONE to the next level and beyond with sizzlin' lead vocals and a jaw-dropping stage presence. More recently, she's been joined by another outstanding singer in Terin Ector. ORGONE also doubles as an inspired instrumental funk machine, and both sides of the group's crunkalogic coin are on display via Connection and Raw & Direct.
Connection invites members of the Pimps of Joytime to the party for a pair of barnburners, and the inimitable Uptown Ruler himself Cyril Neville swaggers through for a take on the ageless "Junk Man." Monophonics' Kelly Finnigan takes 'em to a different kind of church on "The Truth". Meanwhile on the Bandcamp-only, live-to-tape Raw & Direct, ORGONE captures the quintessential vintage vibe as ill as they ever have, which is to say anyone, really. Shootin' straight from the gut & always nasty with them thangs, the squad sounds like a well-oiled machine tearin' up the highway with crisp performances and intoxicating energy. The cuts were laid down live at Tropico Union Studios, before Rios made the magic happen in his trusty production lair.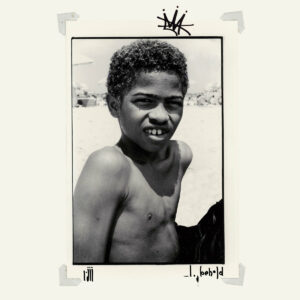 lojii – lo&behold  / DUE RENT (Blends)
(Fat Beats)
Creating beats, recording, writing and rapping in his bedroom in Philadelphia, lojii made the majority of lo&behold while mourning the deaths of his mentors Nipsey Hussle and Ras G. The Illadelph producer/emcee calls the city of Angels his home away from home, and the passing of his friends, two icons of Los Angeles music culture over the past decade, hit him hard – each taken far too young and in tragic, sudden fashion. lojii was also wrestling with the passing of two close family members during this same stretch. In turn he released the record on his 30th birthday whilst in the 215 for an extended period. lojii posted up at home and "made loops as therapy", the tracks credited to his producer alias absent avery. Soft and jazzy, smoky and hazy, grooves float like opiate levitations, unveiling slabs of cracklin', slow'd n' throw'd boom-bap. A time honored tradition: kicks, snares, samples and spittin'. Plus a purple-haired spliff for a facelift.

These are definitively backpack rap songs, succinct and straight no chaser, often with no chorus or discernable song structure. Just dusty vamps or filtered basslines drifting in and out of focus, woven together with sparse R&B harmonies, elements and tempos. After diggin' crates and lacin' loops, lojii was subsequently inspired to lay verses atop the beats, turning this into an ethereal experience not unlike a Voodoo-outtake sesh, 3 drinks deep and rolling up bless.  lojii delivers blazed-out bars that pack a patient bowl of hopeful energies, chiefin' the Jay-Dee vibe all the way to the far side. lo&behold is at once mourning music and creative catharsis; in 2020 that exchange works for both the artist and listener. Emotional reciprocity never bumped quite like this. 
I'd be remiss if I didn't add that lo&behold is chased perfectly with Due Rent's 2020 redux, that finds lojii & big homie Swarvy revisiting their 2017 underground classic with a full re-imagination of the OG double LP. Remixed by Swarvy in the signature style of his white label 'Blends' series.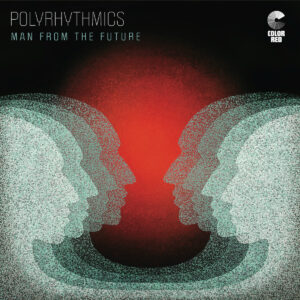 Polyrhythmics — Man from the Future / Fondue Party  
(Color Red)
I've been hip to the talents of guitarist Ben Bloom for over twenty years, but I must admit, I'm somewhat late to the Polyrhythmics party. Their reputation as a powerhouse live experience precedes them. On Man from the Future, the Seattle-based vintage groove conglomerate show and prove with gusto, delivering eight tasty cuts of high-energy swagger, dynamic instrumental dialogues, and a disciplined, minimalist pocket panache. The record is their first on the venerable Color Red label out of Colorado, as Eddie Roberts' brand continues to facilitate the efforts of funk merchants from other locales.  
Polyrhythmics includes three horn players, guitar, bass, trap drums, percussion, and keyboards/synthesizers; along with drummer/co-founder Grant Schroff, Bloom helped assemble the Emerald City band over a decade ago. While on the road in 2019, the krewe would work up little segments, flesh out interesting jams and explore grooves during soundcheck, or individually scribble together ideas when they were alone. It wasn't until the group made a unified effort to decamp together to a rural space outside Seattle's sometimes creatively-stifling confines, that Man from the Future began to come together in earnest. 
Very much an album in the traditional sense, one can hear a firm framework of psychedelic-rock, Afro-beat, garage funk, Middle Eastern themes, and stoney cinematic elements abound. Man from the Future finds Polyrhythmics honing and refining their approach with patience and aplomb, at once aping their influences whilst simultaneously transcending them. 
Late in the year, Polyrhythmics blessed their fans up proper with a companion EP titled Fondue Party, tracks that didn't necessarily fit the modus operandi of Man from the Future, but were laid down during the same vibrant recording sessions. Fondue Party is a loose and laconic stroll, a hang fit for the Most High, one that leans heavily into dub sound-design and lends itself nicely to heavy indicas.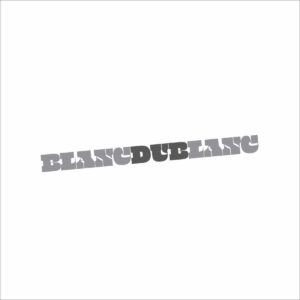 Blanc du Blanc – The Blanc Album   
The Blanc Album is a traditional dub reggae record that pays loyal, disciplined tribute to the storied sounds of the genre's godfathers like King Tubby, King Jammy, Scientist, and early Scratch Perry. Blanc du Blanc is the brand-new endeavor from a true rock n'roll troubadour in Chris Harford, he of the Band of Changes and longtime pal/collaborator to Ween, Tom Marshall, and Joe Russo. To my ears, Band of Changes often splits the difference between Tom Waits and Wilco, but with Blanc du Blanc Harford makes a hard left and rolls a fat spliff, cascading into blazed-out tombs of obsidian soundscapes.  
For this debut album – the first in a trifecta of planned releases – Harford hollered to keyboard-wunderkind Marco Benevento, formerly of Benevento-Russo Duo and an imaginative, idiosyncratic solo artist whose accomplishments and accolades are in abundance. Next up was renowned session drummer-producer/iconic Philly pro-skater Chuck Treece, who frankly needs no introduction, having worked with everybody from the mighty Bad Brains to Sting, and lead underground skate-punk kings McRad. To round out the core crew, Harford drafted saxophonist Dana Colley of Cambridge, MA "low-rock" heroes Morphine, to channel the spirit of Dean Fraser and charm the serpents accordingly.  
Harford's love affair with reggae music began in elementary school, and peaked in 1978 when the high-school junior had a mind-bending experience catching Bob Marley & the Wailers at Philly's hallowed, long-gone mausoleum The Spectrum. That shamanic performance planted the seed, and forty-plus years later, it springs to ital life on The Blanc Album's bakers' dozen. Multi-layered, filtered-basslines drive these patient, thundering dubs, each swimming in reverb, sparse drums, Echoplexes, analog synth and sonorous saxophone. "Jahjah! Dub" nearly flirts with The Clash, you can almost hear the ghost of Joe Strummer calling all the way from Surrey. Yet of all the superb dub drops that dot The Blanc Album, the final yardie meditation is the heaviest, as "Cometh Dub" breathes deeply and reverberates with a lumbering low-end theory, wielding a gentle giant's vibrational authority.  
Blanc du Blanc do not seek to reinvent the wheel, nor deviate from the long-established dub blueprint; instead Harford and company unveil a succinct, sacramental offering, a fragrant tribute befitting the royal sons of Kingston town.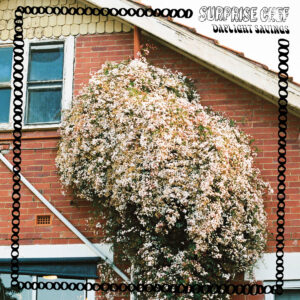 Surprise Chef – Daylight Savings
Surprise Chef is an aptly named, Melbourne, AUS band that birthed an ambitious DIY psych-jazz-funk record Daylight Savings. Extended groovathons and analog synth porn are a recipe for (literal) break science, and their decidedly-noir soundscapes make for a delightful adventure into the annals of David Axelrod, El Michels Affair, and Adriane Young, Aussie-style. Like so many places around the world, Australia experienced stifling lockdowns during their winter season; however, the shadow always knows. This dope collection of cuts sprung to life, a silver lining in spite of the virus and it's carnage.
Daylight Savings is a follow-up to last year's full-length debut All News Is Good News. The band was founded by guitarist Lachlan Stuckey and keyboardist Jethro Curtin; they're a part of the greater College of Knowledge Records scene. Recording at their Coburg studio over the weekend the clocks moved to daylight savings time, the foursome gave birth to a "cinematic soul" that is instant vintage, an artistic statement spiritual, spooky, weird and wise beyond the youngsters' years. 
To Stuckey, Curtin, drummer Andrew Congues and bassist Carl Lindeberg, crate-digging is a sport. Surprise Chef do their best to reverse engineer the process of mining for samples by creating them out of thin air, grown and harvested organically straight-to-tape, fed with appropriate analog nutrients. 70's psychedelia with subversive and spunk spirit; equal-parts The Meters and Check Your Head, psilocybin safaris with the Tao of RZA as the blueprint cookbook.
Trailblazing future-funk squad Lettuce returned with the ambitious Resonate, their second full-length LP in under a year's time, and the seventh of their illustrious career. Continuing their unicorn evolution in sound, the six-piece points the spacecraft skyward with another searing slab of innovative instrumental dance music. Lettuce has developed into somewhat of their own genre: a fluid amalgam of intergalactic jazz-funk and percolating hip-hop, most recently topped with slivers of psychedelia levitating above the intoxicating riddims. On the heels of 2019's Grammy-nominated Elevate, this latest release again enlists the talents of renowned super-producer Russ Elevado, and Resonate is sure to satiate fanatics' fiendin' for a funkdafied fix.
A distilled focus permeates the proceedings, an intentional approach to band dynamics that breathes vitality into the eclectic selection of compositions, which were primarily tracked at Colorado Sound Studios in Westminster, CO, and later mixed in New York City. Lettuce is a quarter-century deep in the game; their art is at once ancient and visionary. They don't often get complacent, nor settle for more of the same old thang, yet Resonate does not deviate from their established modus operandi: continuing to push sonic boundaries while coloring outside the lines.
The newest tracks are as purposeful as they are adventurous. Juxtaposed with its predecessor's sprawling, kaleidoscopic story arc, the sequel unveils a chiseled, powerful, and assertive document. Resonate revisits the flyest, strongest suits in the Lettuce closet, then puts them on, brushes a shoulder off, and continues the expedition in search of new land.

I'd be remiss if I did not mention Resonate REMIXED, an otherworldly collection of tracks from this album re-imagined by the likes of Cloudchord, Tycoon, Flamingosis, Birocratic, and jackLNDN. Lettuce VIBE, a vinyl-only release, limited edition improv jam dropped just before this went to press and sold out within a couple of hours. Second pressing TBA.

Read full B.Getz review of Resonate HERE
20 More Favorites! aka Honorable Mentions
(no album review attached, trust I love 'em just the same)
Joyti (Georgia Anne Muldrow) Mama You Can Bet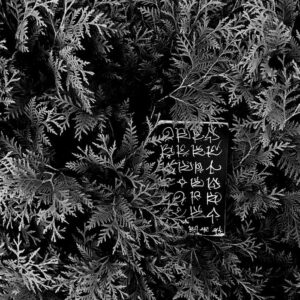 Robert Glasper — F*ck Yo Feelings Mixtape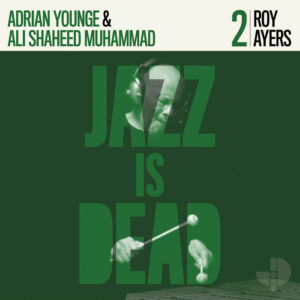 Roy Ayers, Adrienne Younge Ali Shaheed Muhammad – JID 001/002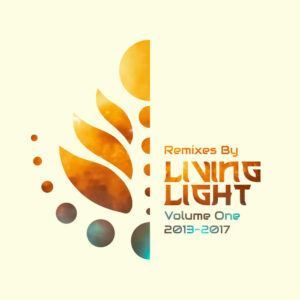 Living Light – Remixes vol. one 2013-2017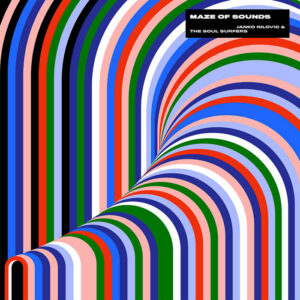 Janko Nilovic & the Soul Surfers – Maze of Sounds
(h/t Rob Marsh)
Quelle Chris & Chris Keys – Innocent Country 2
(h/t Excalibur Jones)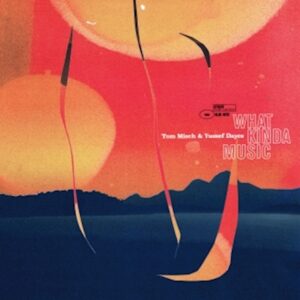 Tom Misch – Yussef Dayes – What Kinda Music
(h/t Adam Thomas)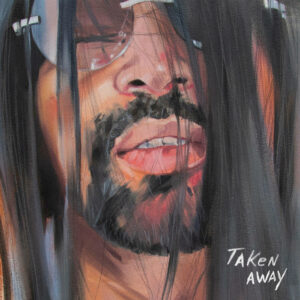 Jackson Whalan & Ian Evans – The Road Ahead Vol.1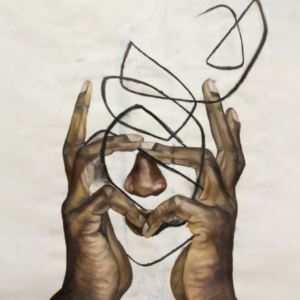 Black Thought – Streams of Thought 3: Cane and Abel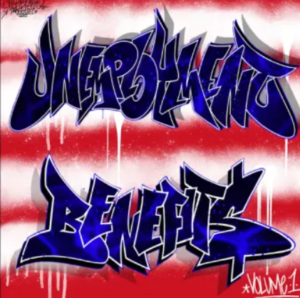 Josh Blake – Unemployment Benefits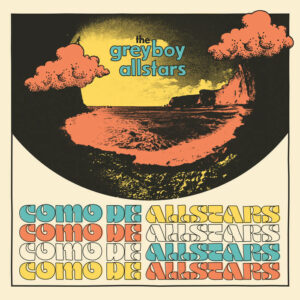 the Greyboy Allstars – Como de Allstars
Budos Band – Long in the Tooth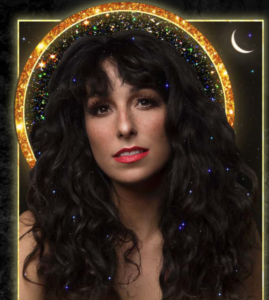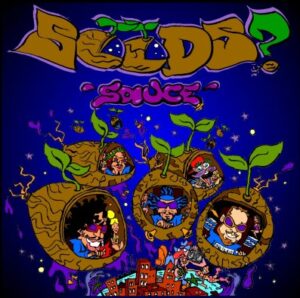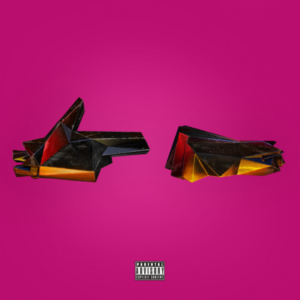 7 Hot Singles 
Crushed Velvet and the Velveteens feat. Kim Dawson & Alan Evans "Good Thing" 
Tobe Nwigwe feat. Black Thought & Royce da 5'9" – "Father Figure"
SISTINE CRIMINALS – "Particle Collider"

Bubaza – "Ice Breaker" / "Yeah Yeah"

Amber Mark "Heart Shaped Box"  (h/t Derek Beres)
Five (a)Live 
Bob Moses – Falling into Focus (Live)
Rage Against The Machine- The Battle of Mexico City
Jerry Garcia Band – 9.16.1989 -Poplar Creek. Garcia Live Vol. 13 
Yussef Dayes (w/Rocco Palladino and Charlie Stacey)  – Welcome to the Hills
The Phish – Nov. 28th 1994 Montana State Univ, Bozeman MT

This pair of late December releases snuck in just before 2020's final bell
Will Blades – Kaleidoscope People
Jahari Massamba Unit – Karriem Riggins & Madlib- Pardon My French
Upful Life 2020: SPOTIFY Playlist HERE
If you are so inclined, please consider donating/supporting my work on
PayPal
or
Venmo.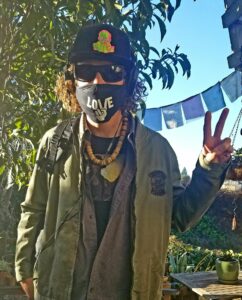 words: B.Getz
Give Thanks & LARGE UP – Live For Live Music & Herb an' Music: The Healing of the Nations
contact the author – B.Getz@upfullife.com