Friends and Fam-The NOHM Co. (Asheville, NC)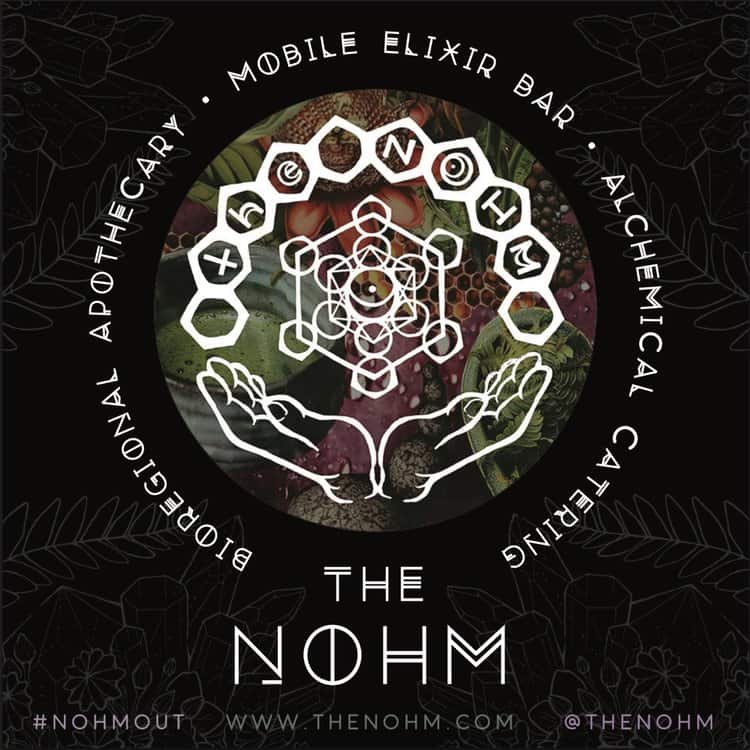 WE ARE A SOCIAL AND CONSUMER EXPERIENCE THAT GIVES PARTICIPANTS AN ALTERNATIVE TO ALCOHOL, PROCESSED FOOD AND DRINKS, DIGITAL DEPENDENCE, AND OTHER SUBSTANCES WHILE IN AN EVENT SETTING. WE STRIVE TO HAVE A MINIMAL IMPACT ON THE EARTH WITH OUR REUSABLE AND COMPOSTABLE SERVING WARE, OPERATING ON SOLAR POWER, AND ETHICALLY SOURCING ALL OF OUR ORGANIC INGREDIENTS FROM THE FRIENDS AND FAMILIES WE'VE MADE ALONG THE WAY.
---
WE ARE TAKING THE INITIATIVE
to marry traditional concepts and production methods from around the world with technological and regenerative applications.
This project is a positive step towards a national and social movement in the event industry to help people maintain health and wellness on the go. We are catalyzing this movement by providing educational self-care programming and affordable, high quality nutrition thought indigenous food and drinks. Our menu is rooted in tradition and innovated in a local and seasonal way.
Through our services we offer opportunities for participants to plug in, consume and co-create this experience with us through conversation, tastings, thematic & seasonal demonstrations and interactive workshops.
We are proud to be incorporated as a Benefit Corporation! We are actively building a strong foundation that will hold us to a high level of integrity and accountability for our regional and global community in the event industry.
WE FOCUS ON:
The principles of permaculture
Ethical sourcing and foraging practices
Bioregional appropriate concepts
Sustainable technology and application
Local and seasonal plants and food
Alchemy applied to food and cooking
Building resilient and long lasting relationships with our local and global communities
Collaborative Campaigning
Upcycling and repurposing to build our mobile infrastructure
Whole Systems Design
Leave no trace
2016 All rights reserved © The NOHM Elixir Bar and Catering Service |  Asheville, NC