The Upful LIFE Podcast- Episode 016: ROBERT WALTER (Greyboy Allstars / RW20 / Mike Gordon) & JESSE PAIGE (Owner: Blue Nile NOLA)
Episode 016 of *The Upful LIFE Podcast* features a thoughtful conversation with stalwart keyboardist ROBERT WALTER, founding member of The Greyboy Allstars, leader of his own Robert Walter's 20th Congress (RW20), and of late, Mike Gordon. I was lucky to track down Robert at his rented crib in the Lower Garden District in NOLA, during the comparatively mellow 'daze between' Jazz Fest weekends. The interview actually took place the day before his 49th birthday, and Robert was in a great mood and eager to share some memories and perspective. Since it was Jazz Fest and (naturally) he had a crawfish boil to get to, and then two late night gigs after that party. As such, we kept the convo fairly short, about 40 minutes, which ended up being a perfect length for this kinda chat while down at the Jazz Fest.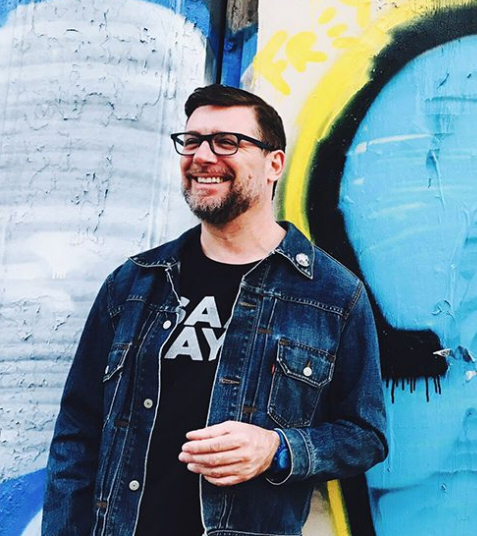 ROBERT WALTER INTERVIEW STARTS AT 14 MINS
Since we were talking in NOLA, it was obvious where we should start the dialogue. Robert recalls his earliest trips to NOLA and how he became fascinated with the music and culture of the Crescent City. He touches on the different connections he shares with musicians down here, and how those relationships bear thrilling, kaleidoscopic fruits each and every year at Jazz Fest. He speaks about the humble beginnings of his collaborations with Galactic drummer Stanton Moore, and how that friendship has spiraled into a variety of fascinating endeavors. Specifically, we visit his projects Frequinoxand Worship My Organ, both annual Jazz Fest special events that Robert is a major cog in. From there we rap a little bit about NOLA Jazz Fest booking trends, and the evolution of the Jazz Fest late night show. Plus the Cali —> Crescent City funk connection, by way of Dan Prothero & Fog City Records, back in the mid-to-late 1990s.
After getting the 411 of how Robert made his way from punk rock and hip-hop of the late 80's and early 90's to rare-groove and jazz-funk of decades earlier, I was sure to ask Robert how the Greyboy Allstars first came together, and the roots of their connection with DJ Greyboy, and of course the San Diego scene that gave birth to both. Robert retraces that history and gives us a peek into how the Greyboys set a whole retro-jazz-jam-funk scene into motion, and how these pioneers then created their individual "sidecar projects" including his own Robert Walter's 20th Congress. We talk a bit about the different incarnations of RW20, including the most recent lineup for his Spacesuit album from 2018. Robert is candid about his admiration for current 20th Congress drummer Simon Lott, and he offers a bit of insight into his creative process when writing for RW20 versus his own solo endeavors.
Robert and I finish up with a look into his "jam" explorations, beginning with a deep cut of the Grateful Dead's "Dark Star" that was recorded back in 1999 during the Money Shot RW20 sessions, and (appropriately) found on last year's Lagniappe Sessions. It was a natural transition to discussing his role and contributions in Phish bassist Mike Gordon's band. Robert was really open about how he sees this project, and why it's evolved into a true collective, instead just fulfilling a bandleader's singular vision.
JESSE PAIGE INTERVIEW BEGINS AT 54 MINS
Jesse Paige of NOLA's Blue Nile flanked by the host B.Getz (left) and master keyboardist Wil Blades
Then we take about a half-hour to drop in with JESSE PAIGE, owner/operator of the NOLA nightclub Blue Nile, located in the heart of the Frenchman Street madness. The Blue Nile has always been a crucial part of my Jazz Fest experience for as long as I can remember, but in the past couple of years, since Jesse has owned the joint, it's become essential. So has his work with Backbeat Foundation, in promoting a diverse late-night musical menu every year during Fest. Jesse has always gone the extra mile to make sure that musicians, fans and staff are all properly taken care of, not just during the craziness of Jazz Fest, but year-round. His reputation and relationships speak for themselves, and it's not uncommon to meet some musical heroes when hanging out with Jesse at his club. After the 50th Jazz Fest finally wrapped up, I stopped through the Blue Nile and got a few minutes to discuss Jesse's journey from Blue Nile bouncer to owner, and to geek out on his favorite band, Jamiroquai. LARGE UP to Jesse Paige for making the time, and for all that you do for NOLA musicians, out-of-town talents, and international music fans alike.
*Vibe Junkie JAM of the Week*
Upful LIFE says *THANK YOU* to the great CITY OF NEW ORLEANS!