The Upful LIFE Podcast- Episode 012: NAUGHTY PRINCESS/ DAILY BREAD/ SHEPHERD'S MEADOW FARMS/ RIP KOFI
Episode 012 of *The Upful Life Podcast* welcomes the lovely and talented Jasmine Fraser, a West Coast DJ best known as Naughty Princess. Jasmine is a rising star in the bass music underground, and we were lucky to get her on the show for fascinating conversation that lasts just under an hour. This took place the day after her huge set at Resonate in Oakland, and Jasmine was a really good sport this rainy San Francisco afternoon. We had to chase my phone down, because I dropped it somewhere in transit, and luckily a Good Samaritan scooped it up. Once I retrieved said device, we settled into her gold minivan on a random city block for a proper conversation about music… and life.
NAUGHTY PRINCESS INTERVIEW STARTS AT 18:30
Topics include her formative years in Melbourne, AUS, as Jasmine takes us back to the ashrams of her youth and how chanting to ecstatic states affected her as a kid. A little bit on Trance music, before we sort of time-travel into 2010 pretty quickly. She reflects on catching Bassnectar on his way up at a small SF club, and how that scene and community welcomed her at a transitional moment in her life. Fraser also discusses the mentorship of An-ten-nae, and details the nature their collaboration "Hearts".
Then things get a little heavy, in the best kind of way. Jasmine's father was Andy Fraser, bassist for legendary British band Free, a member of the Rock n Roll Hall of Fame. Jasmine explains how it was Andy's 2015 death that really propelled her to become a DJ, and the Naughty Princess was born. We recall our chance meeting at Burning Man 2016, both of us consumed by the grief of the loss of our respective fathers, and how that brief but potent exchange on Playa bonded us for life.
Since she identifies as a feminist, I asked her to share some thoughts and feelings on the patriarchy, specifically in the music world and festival culture, We talk a lot about Trap music themes, and rap music's misogynist lyrics, with regard to how fans respond to the messages found within songs. Jasmine tells a potent personal story about a Burning Man performance, when a young woman reached out to her after the set, concerned about a single song Naughty Princess played. This reflection turns into a meditation on the innate power of language and how even she and I are affected. Naughty Princess also touches on some less controversial topics, like tabla-trap, ecstatic dance vs. urban dancefloors, Nevada City CA, and much more… with the consistently-amazing Jasmine Fraser.
(1hr 8mins) PLUS a short chat with red-hot Atlanta producer Daily Bread, who checks in about his career momentum, dope collaborations and more. Rhett explains why D.I.T.C. and NYC boom-bap influenced this native ATLien more than the crunk and Dungeon hometown heroes. Shout-out to Whit Hawkinsand the Hawk's Nest roster.
Included towards the end of Episode 012 (1hr 27mins) is a humorous and informative interview with Shepherds Meadow Farms master grower Brandon. A Mendocino County, CA-based organic ganja farmer who (some of) you may recall heaved a giant sack of cannabis onstage to Jay Kay of Jamiroquai last April at Bill Graham Civic Auditorium. After much hullabaloo, we finally get the 411 on that craziness, and while we were at it, a little Q&A about how a small farmer grows 100% organic craft cannabis. This conversation took place in December, on Sunday night at the tail end of The Emerald Cup, and it's safe to say that the weekend full of weed had taken a toll by the time I conducted this interview. Please excuse my blaziness.
*Vibe Junkie JAM of the Week*
(1hr 39mins) we want to honor the memory of the late, great Kofi Burbridge. A true icon of our music community, friend, brother, otherworldly multi-instrumentalist. A first ballot Spirit of Suwannee Hall of Famer. Instead of a moment of silence, we will hear his music to honor his memory. I've chosen a celebrated collaboration in tribute to Kofi Burbridge, his appearance alongside trusty axeman Derek Trucks, both sitting in with the home team, Lettuce, at Spirit of Suwannee Music Park, for Bear Creek's 2009 finale. If you were at this set, then you remember how truly special it was. Rest in Power, Kofi.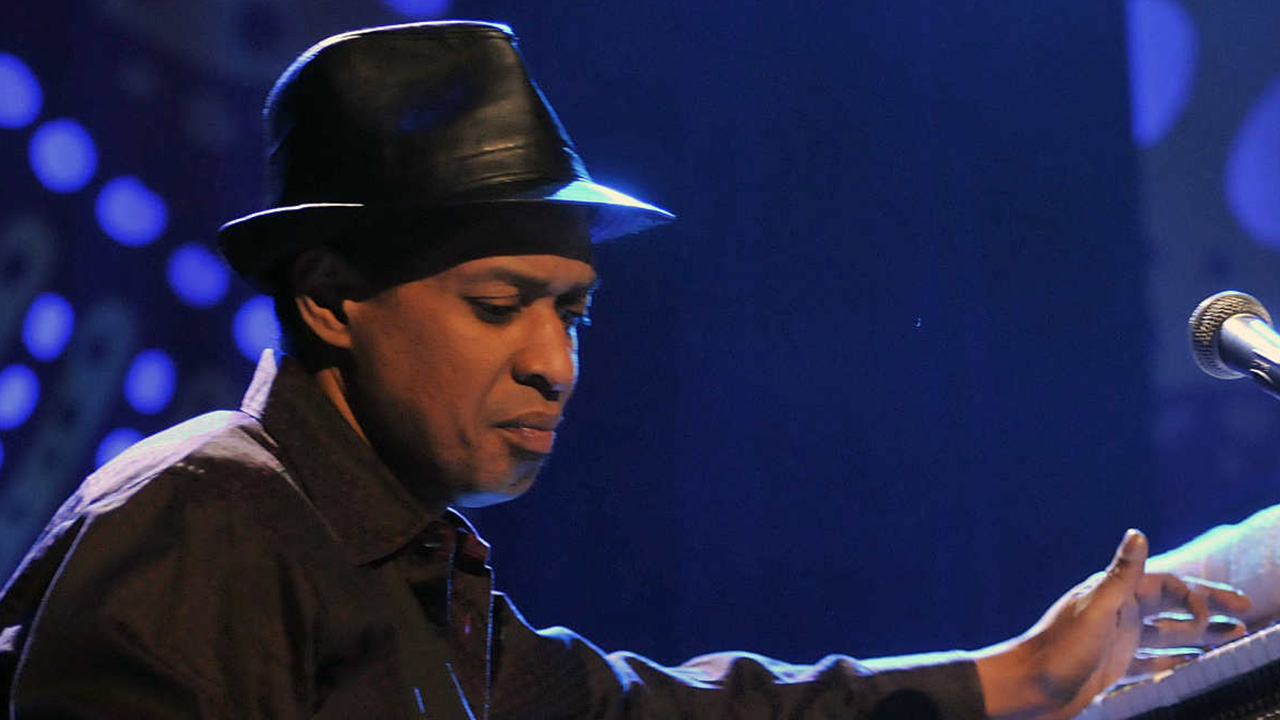 Contact the host at B.Getz@upfulLIFE.com