The Upful LIFE Podcast- Ep.035: CHRIS LITTLEFIELD (Trumpet – Karl Denson's Tiny Universe, Klozd Sirkut)
Welcome CHRIS LITTLEFIELD (Trumpet- Karl Denson's Tiny Universe) to Episode 035 of The Upful LIFE Podcast ! In addition to being a brilliant musician and veteran funk/R&B trumpet player, Chris is a longtime friend going back over fifteen years. It was tremendously rewarding to get with him for a riveting 90-minute conversation that is at once informative and inspiring. Chris Littlefield takes us into the reality of his surroundings, unpacking a plethora of insight and ideas.
Chris Littlefield INTERVIEW @ 15:00
In lieu of the standard chat going down memory lane, instead Chris and I jump into a myriad of topics du jour. Littlefield details his day-to-day mind-frame here in the now frontier, with KDTU off the road due to coronavirus he finds himself at home with his family more than ever. Chris reveals a bit about being a father in these unprecedented, troubling times, and he explores both his own childhood in Oakland and his daughters' in Seattle, from cultural, social, and technological standpoints. Littlefield also discusses the transition to online teaching, and how his students have acclimated to Zoom sessions and digital lessons, with regard to his longtime position at Seattle Drum School of Music.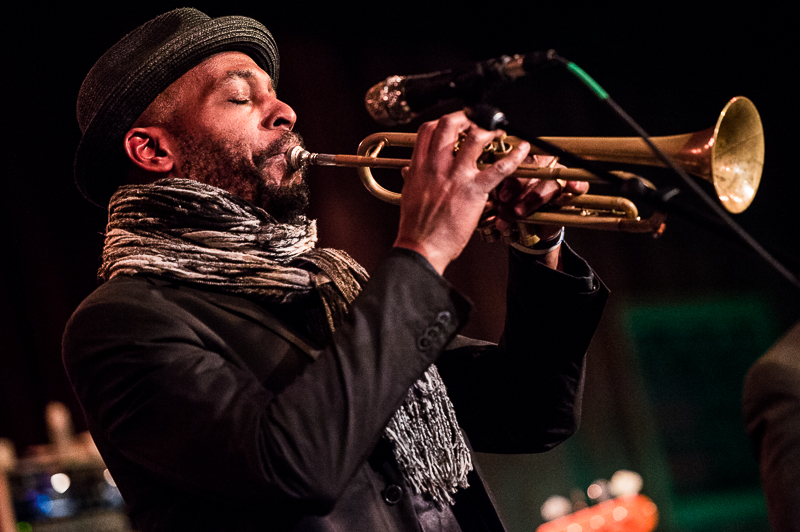 Eventually, we turn the corner and get into the stuff that's pretty hard to talk about. I am grateful for such a strong friendship bond with Chris, so I felt empowered to ask these tough questions about racial relations in the US, at this divisive, intense moment in history. Chris Littlefield leaves nary a stone unturned in this no-holds-barred discussion on race, one that extrapolates into racial components among American cities, teaching his children well about what's happening with protests and police violence, Black Lives Matter. We get into the Black Panthers legacy, intermarriage, the beauty of the people of Seattle, and more. Plus Black musical legacies, Black American music, the jazz-funk/jamband audience's role in preserving the history, and dialogues that go beyond.
All that plus the 411 on Chris's main musical endeavors- he's again heard on trumpet and flugelhorn all over Karl Denson's Tiny Universe's newest album Gnomes & Badgers, and Chris opines why this record was conceptually a little bit ahead of it's time. And we get the latest from Klozd Sirkut, Littlefield's longtime electro-funk side project out of Seattle.
Vibe Junkie JAM
KDTU "New Afro" ( later rechristened "Odysseus" after 12 years on the shelf)
Late Night Live from the inaugural Bonnaroo Music & Arts Festival in 2002, Manchester, TN
EMAIL the SHOW! B.Getz@UpfulLIFE.com
PLEASE LEAVE A REVIEW on iTunes!
Theme Song: Mazel Tov by CALVIN VALENTINE