OmShahlom: Kunj & Sara's Big Fat HinJew Wedding
photos: Keith Griner & Patrick Hughes
Wide-eyed with big dreams and funky music beating in her heart, Sara Furer was attending Tulane University in New Orleans, when her parents flew down from New York for a wedding. Her mother Rachel's best friend's daughter was getting married in the Crescent City, so all three Furers- Sara, Rachel, and father Doug came together for the celebration. The bride attended Loyola, and had decided to get married in NOLA; Sara joined her mom and father Doug at the wedding mid-semester. 
As they exited the ceremony, Sara and her parents hopped into a Second Line parade for the very first time, a contingent that shimmied down the street, waving hankies and umbrellas while shakin' it to the beat. Caught up in the beauty of expression in this age-old NOLA tradition, Sara told her mom, in that moment, that one day THIS is what she wanted for her own wedding day. Rachel got a kick of her daughter's enthusiasm, but responded that it might be a little different back home in Long Island, what with the horns and the drums and all the racket, but Sara was dead serious, and stopped her mother in her dancin' tracks to explain further. 
"No Mom, you don't understand. I want this. All of this, and it's gotta be HERE. In New Orleans. For MY wedding. This is what I want!"
And so, it was spoken. And it was written. Several years later, it would come to a perfect fruition. Sara didn't know who she would wed, or when that might be, but she was certain where, and how, even back then; long before she would encounter a confident fella named Kunj, a young man short in stature but with equally big dreams, a penchant for capturing her heart, and a persistence that would not be denied.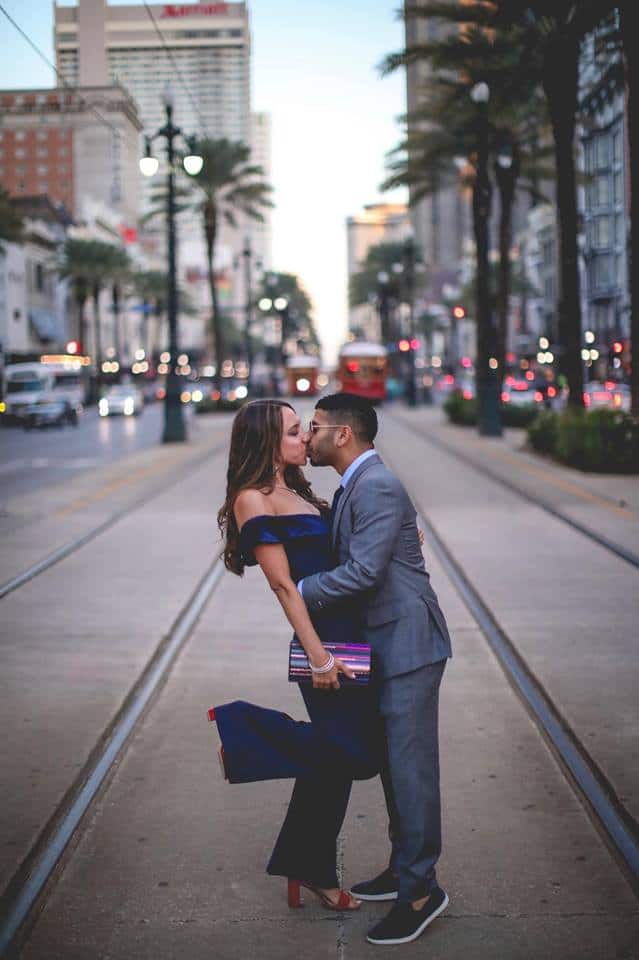 After a chance meeting at a random music festival, the now-defunct Equifunk, Kunj first really connected with Sara at Electric Forest in Rothbury, Michigan back in July 2014. Kunj would make the proper acquaintance of the Furer family in full, and all at the same time, one fateful weekend in New Orleans, back when Phish played at Jazz Fest in April 2014. At some point over the weekend, Kunj confidently strolled into the Furer's hotel room on his cell phone, for a dynamite first impression to what would be his future in-laws. As the tight-knit family hung out with the young music-industry impresario, there was clearly a vibe between Sara and Kunj that permeated the air, obvious to nearly everyone but them. So much so, that as the foursome rode the famous St. Charles streetcar one afternoon, this random woman, imbibed and excitable, suggested to Kunj and Sara that if they were not already, they should become a couple. Aghast, everybody laughed at the notion. Never, they thought… but the proverbial match was lit.
From that point forward, a whirlwind magical courtship unfolded. Beginning with Kunj repeatedly showing up at Sara's Brooklyn apartment, which she shared with Gideon Plotnicki. Before long, the pair had evolved into a couple, and both Sara and eventually Gideon joined Kunj with his burgeoning NYC-based company Live for LIve Music. Kunj and Sara dove deep into the music culture, developing a plethora of impactful relationships with artists, managers, promoters, producers, writers, photographers, filmmakers and beyond. Meanwhile, L4LM was blossoming into one of the most formidable businesses in the jamband industry, and it was almost as if Kunj and Sara's relationship mirrored the success of their shared professional endeavor. 
As families go, from the outside looking in, the Shahs – Haresh and Dipti, and the Furer's – Doug and Rachel could not be more different. But in a display of true beauty, human beings natural inclination to love one another, and what it truly means to live the American dream, the families came together to embrace and support this beautiful budding union. Even though the Shah's come from a long-standing Hindu tradition and background, they welcomed Sara – as a Jewish woman – into their lives and ceremonies, including her in various celebrations and gatherings as one of their own. And without question, the Furer's were a big part of Kunj's life from the very beginning, going back to that first night, strutting into that NOLA hotel room on his cell phone. It was very natural for these families to form one big beautiful bond, and coalesce together free of any limitations or reservations due to religion or background. If only the rest of the world could follow their lead, we'd be living our best lives, together in harmony.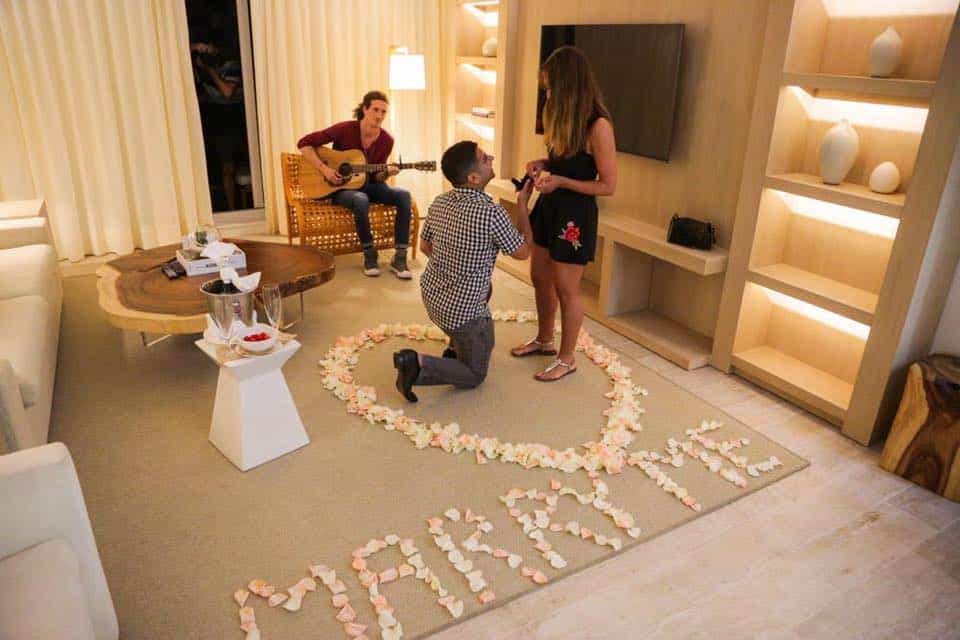 The jamband community in NYC is a tightly knit group, dating back long before Brooklyn Bowl opened and the largesse of the action headed over the bridge to that particular bougie borough. Over time, Kunj and Sara seemed to be at the core of the next generation of movers and shakers that made New York such a vibrant music community. Through their experiences throwing myriad shows, producing the Lettuce documentary Let Us Play, creating Brooklyn Comes Alive, rolling out Fool's Paradise in Florida, and eventually creating fantastic events during New Orleans Jazz Fest, the power couple established themselves as a major heartbeat of the music scene. It was clear to see that people rallied around them, and L4LM, naturally. The fact that they would get married almost seemed like a forgone conclusion from the very beginning, but of course, Kunj made sure he shot for the stars, and pulled off an epic proposal in South Beach, having Sara serenaded in a ring of roses by one David Shaw, resident heart-throb/singer of The Revivalists, among Sara's favorite artists (and somebody she's gone on to work with). 
Initially, though the families considered something closer to home, when it came time to plan the wedding, New Orleans was the clear choice. What wasn't clear, at least at first, was what kind of wedding would they have. They knew their families would each want their respective heritage at the forefront of the celebration, but would also welcome the presence of the other family's traditions. Both families felt strongly about their beliefs, traditions, and religions. Both families wanted all of the elements of each of their respective traditions to be a part of this momentous occasion.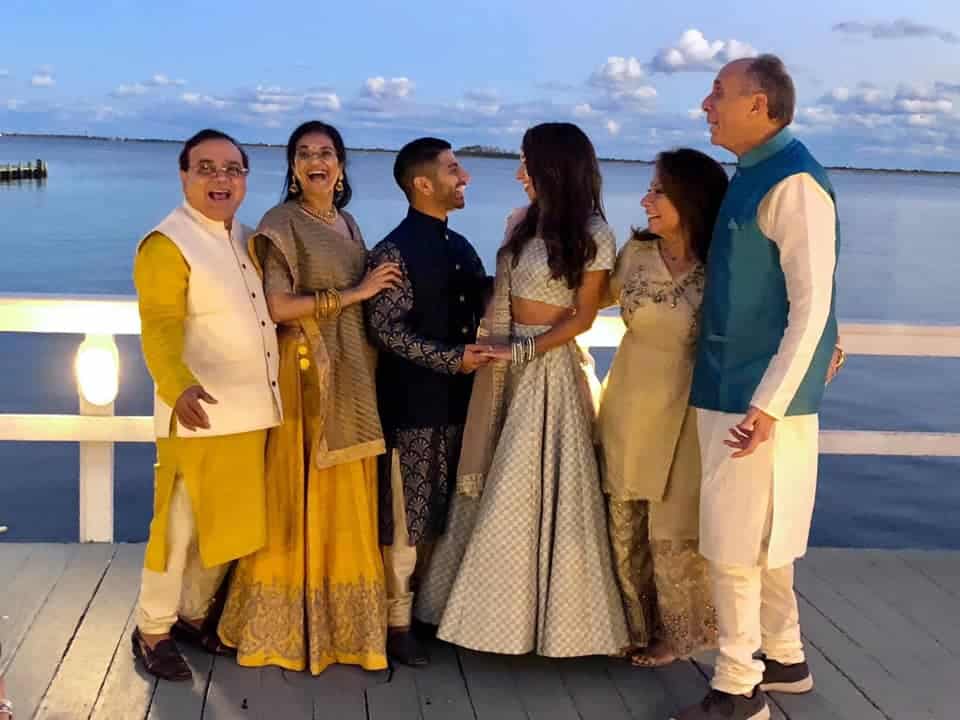 The Furer family was always a very observant Jewish family of Sephardic heritage, like the Hindus, so rich and colorful in their spirituality and ceremony. The Furers wanted their daughter married by a rabbi. The Shah's wanted their son to experience all the kaleidoscopic wonder that comes with a traditional Gujarati wedding celebration, the week-long pregame and Garba night of choreographed dancing, and the gigantic Vivah spectacle of the wedding day itself, in all it's ceremonious wonder. 
So again, it was written; on a glorious autumn Saturday in New Orleans, there would be two distinct ceremonies in which to wed Kunj and Sara, a Hindu wedding by day at the classic Orpheum Theater, and a black-tie Jewish wedding at the swanky Roosevelt Hotel by night, both just off Canal Street in New Orleans, in the heart of the action in their cherished Crescent City home away from home. 
But first, the families enjoyed the pre-wedding ceremonies that are so crucial to the Indian wedding experience, kicking off with a spirited Garba celebration at the Chateau le Mar, back on Long Island, NY. Then for nearly a week straight, both families came together for a series of traditional Hindu wedding gatherings in an exciting prelude to the big day in the Big Easy.
Unfortunately, before they could experience the joy, they would endure a serious loss. Bhen, a matriarch member of the Shah family who remained back in India when the family moved here, tragically had a heart attack and passed away at their home, having recently traveled from India to the US to be a big part of the wedding week and gala in NOLA. Kunj (and of course the entire family… both families, really) took the loss extremely hard. Bhen had become quite fond of Sara as she and Kunj grew together, their relationship brought her immense joy. Kunj shared with his friends and family what it felt like to lose Bhen at that time.
"In my life, I've always had one solid constant I always knew I could count on and who'd be there for me no matter what. We called her Bhen, which means sister, and for as long as I can remember she had taken care of me and my brothers. She spent every waking moment looking after our family, and was our second mother in every sense of the word. Anyone who stepped into our home was always met with incredible hospitality and an inclusive welcome because of her.  Like most mother's relationships with their children, we laughed together, cried together, fought with each other, but most importantly, we had an unspoken and deep rooted love for one another. When Bhen was around, I felt safe, and at home. She came back from India for our wedding, to celebrate, and be with us. I never could imagine getting married without Bhen there by our side, and while she may no longer be able to attend physically, her presence will be felt throughout the festivities."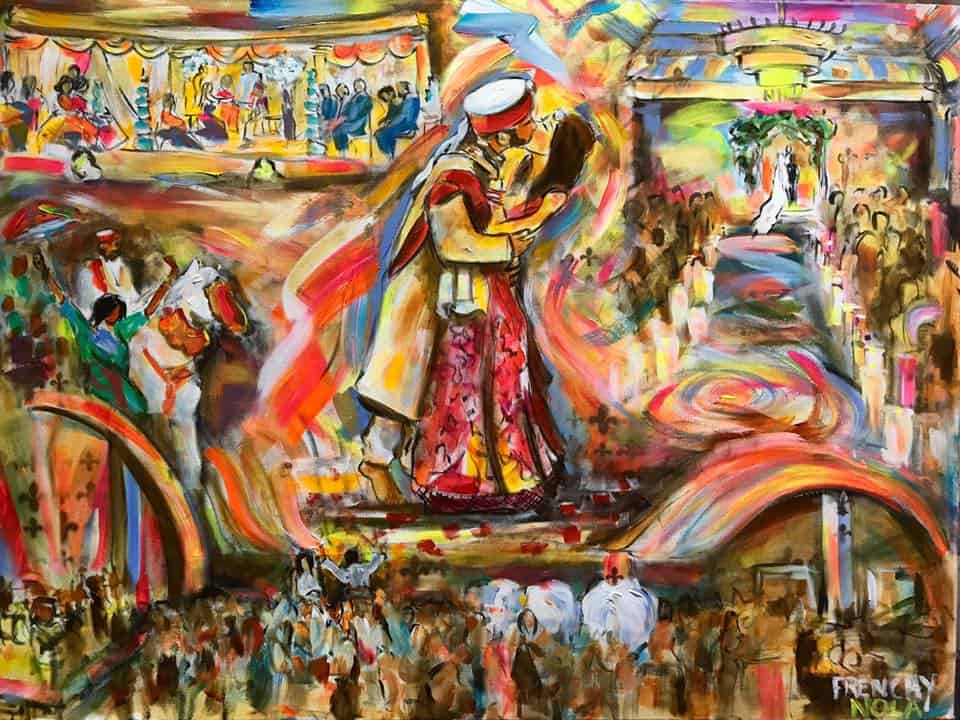 Sara's own grandmother had passed shortly before her engagement. Sara deeply loved her Grandmother, Rachel's mother; she called her Nona and they had an extremely close relationship. Nona loved Sara more than anything in the world.  Sadly, Nona would pass away a year and a half before the wedding. Rachel assured me that Nona loved art passionately, and was thrilled and tremendously proud that Sara was working in music in so many different capacities. Incidentally, Kunj and Sara really wanted to have the renowned New Orleans live music painter Randy "Frenchy" Frenchette create a rendering of their wedding day in his funky, inimitable style, so Rachel and Doug arranged for that one-of-a-kind piece of art to be a special gift to the newlyweds, from Sara's beloved late grandmother Nona.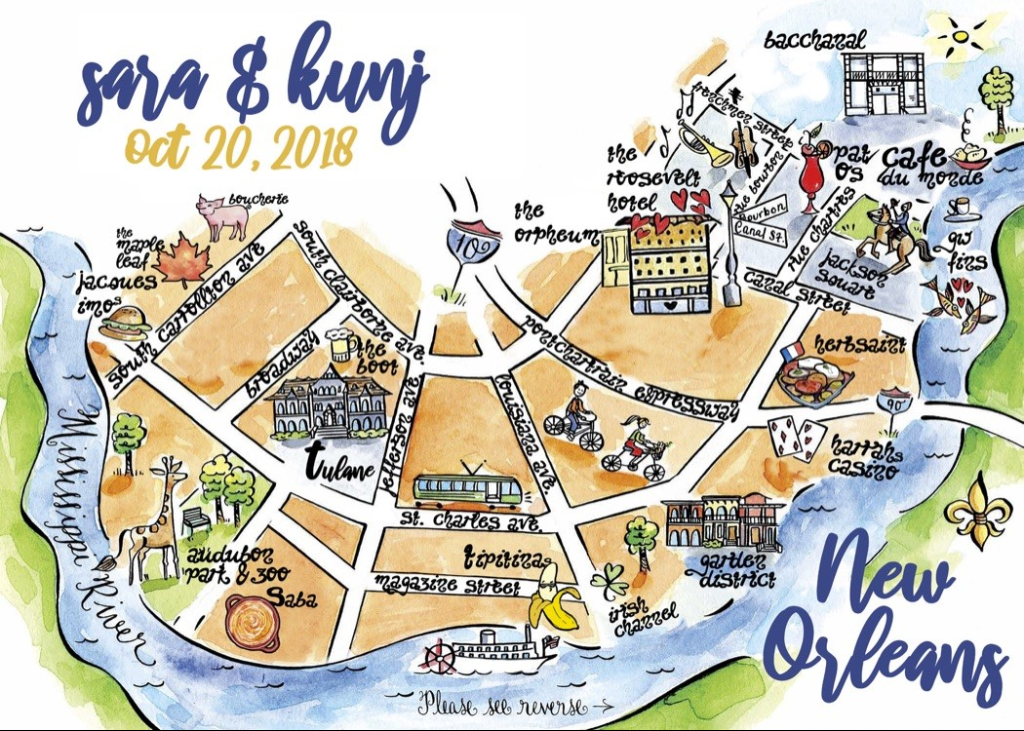 Before they could even blink, October 20, 2018 rolled around and it was go time, showtime, in the city of New Orleans. People came from all over the country, and the world, to celebrate with them. Members of so many different bands, a number of managers, promoters, and people involved in the industry, it seemed like they all managed to have an off weekend to shoot down to NOLA for this once in a lifetime event. Doug and Rachel, and Haresh and Dipti, plus Kunj and Sara, everybody made sure to roll out the red carpet like nobody's business for this pageant.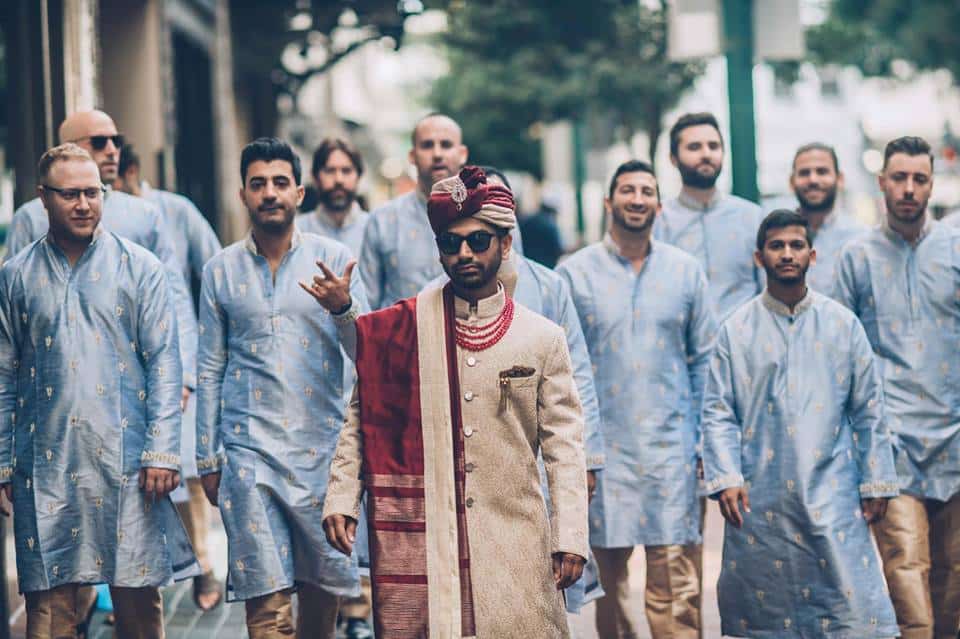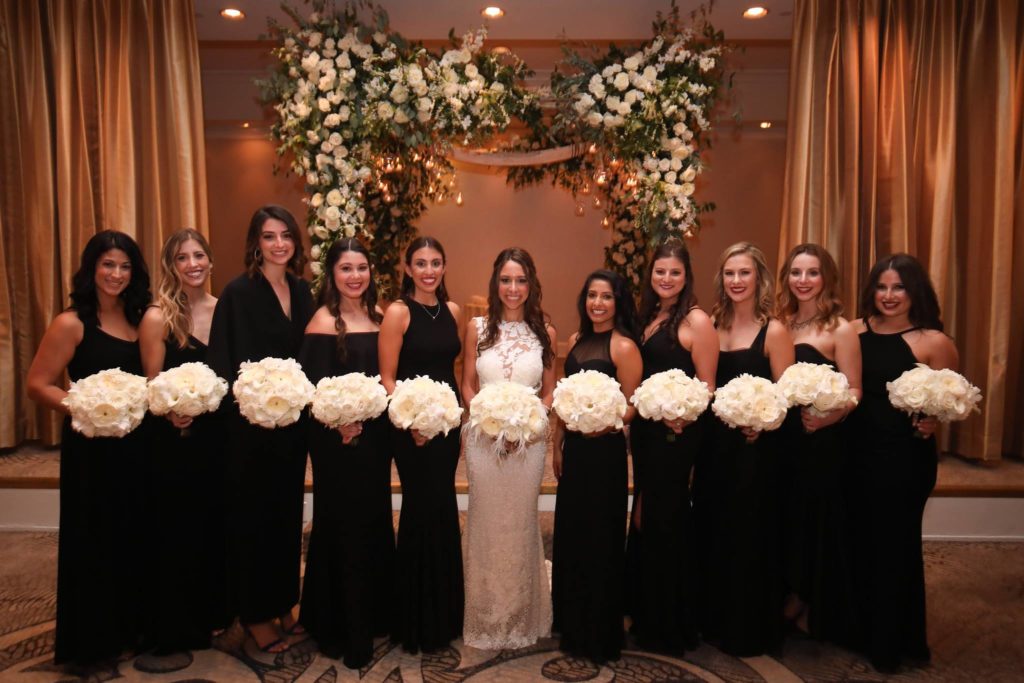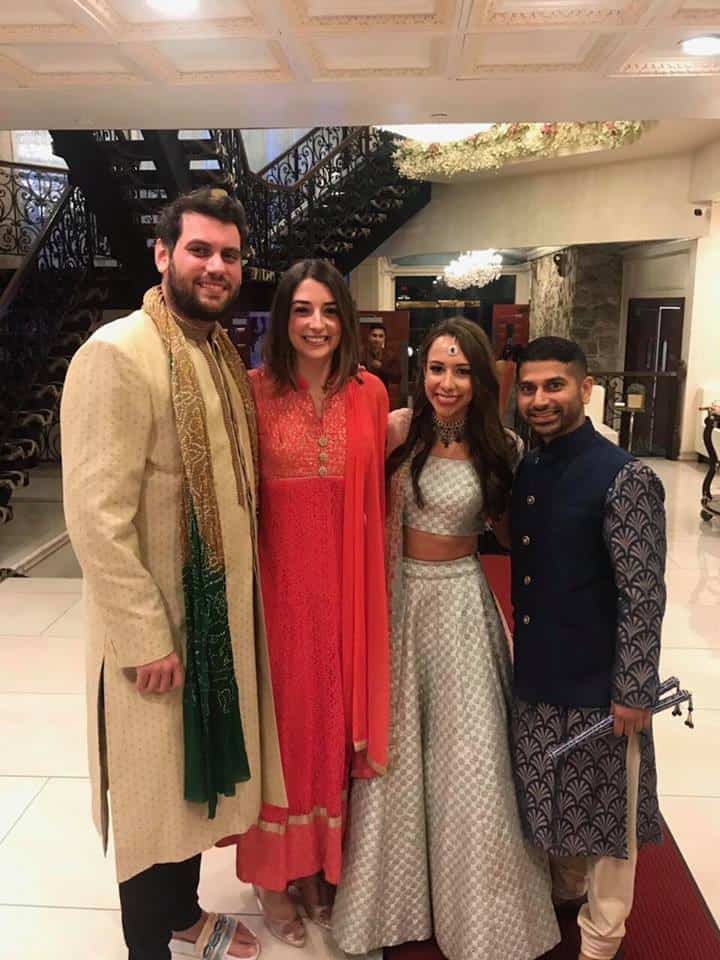 For both ceremonies, the wedding parties were a collection of friends from all walks of their lives. The groomsmen were his brothers Kavi & Dhaval Shah, Ryan Hassell, Kaveh Pazooki, Nick the Greek, Brett Podolsky, Jake Kirshner, Andrew Goldin,  Ian Copeland, Ari Drucker, Max Altschuler, and L4LM's Chris Meyer. The best man was Justin Charles, who founded L4LM with Kunj several years ago. Remarkably, Sara chose Gargi Shah, Kunj's sister-in-law and wife of brother Kavi, to be her matron of honor. The bridesmaids included Rachael Charles, Gabby Wolin, Samara Skwiersky, Suzi Appel-Duffy, Brooke Mure, Amanda Winestine, Danielle Fassler, Ali Fine, and Caroline Quaid.
The Vivah got off to a rollicking start with a Baraat right there in the middle of the Central Business DIstrict. Roosevelt Way was brimming with guests dressed for the Hindu wedding occasion, and not just Kunj's radiating family members, but the entire wedding party and guests had donned traditional Indian celebratory attire, yours truly included. The plethora of colors and tones on all of the people made for more than just a rainbow, and the groom sauntered into the scene in style. Kunj was dipped in a creme Sherwani with a crimson scarf and headpiece that just looked positively royal, atop an ornately adorned white horse slow strollin' in the middle of the road. The groomsmen (dripping in powder-blue hues), brothers, parents, family and friends surrounded the man of the hour. Members of Red Baraat and Antibalas played a cajun-fried version of traditional Indian wedding rhythms and melodies. I have never seen a prouder human being than Kunj's mom Dipti parading in front of the white horse, while her family and all the guests swirled around them in a sea of technicolor. The scene was positively surreal.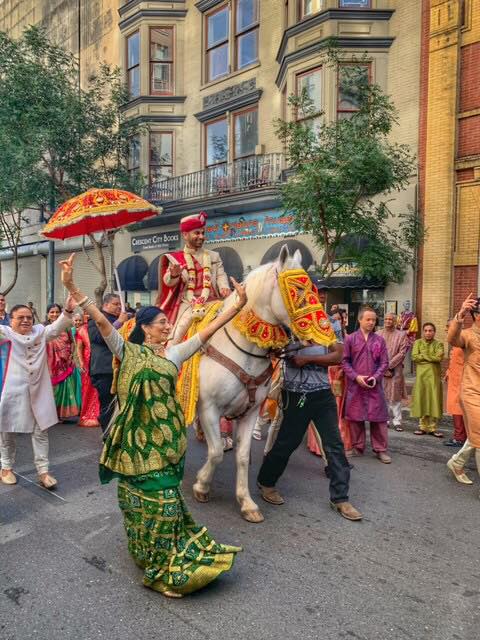 Sara also looked ravishing in her traditional Lehenga, put together by Kunj's mom, including jasmine flowers each individually wrapped in a rose petal! Absolutely stunning look for both of them, really. The Hindu wedding took place inside the Orpheum Theater, a truly distinguished and appropriately ornate environment for this occasion. The early afternoon wedding ceremony was apparently abbreviated – compared to a traditional Indian wedding, however it was still quite detailed and intentional. A couple hundred people revelled in the Vivah, which included an astonishing display of iridescence, invocations, commitments, sacred steps and so much more. Even though the ceremony may seemed lengthy to the uninitiated, there was never a dull moment. Everybody was transfixed by the elegance of it all.
After this magnificent ceremony, guests moved over to The Ice Pit at The Orpheum Theater for a traditional Indian luncheon, complete with a myriad of delicacies. Luckily, the wedding planners were kind enough to give guests some time to rest and regroup for a few hours before round two would begin at 6:30pm at the opulent Roosevelt Hotel for the Furer family's black-tie Jewish wedding gala.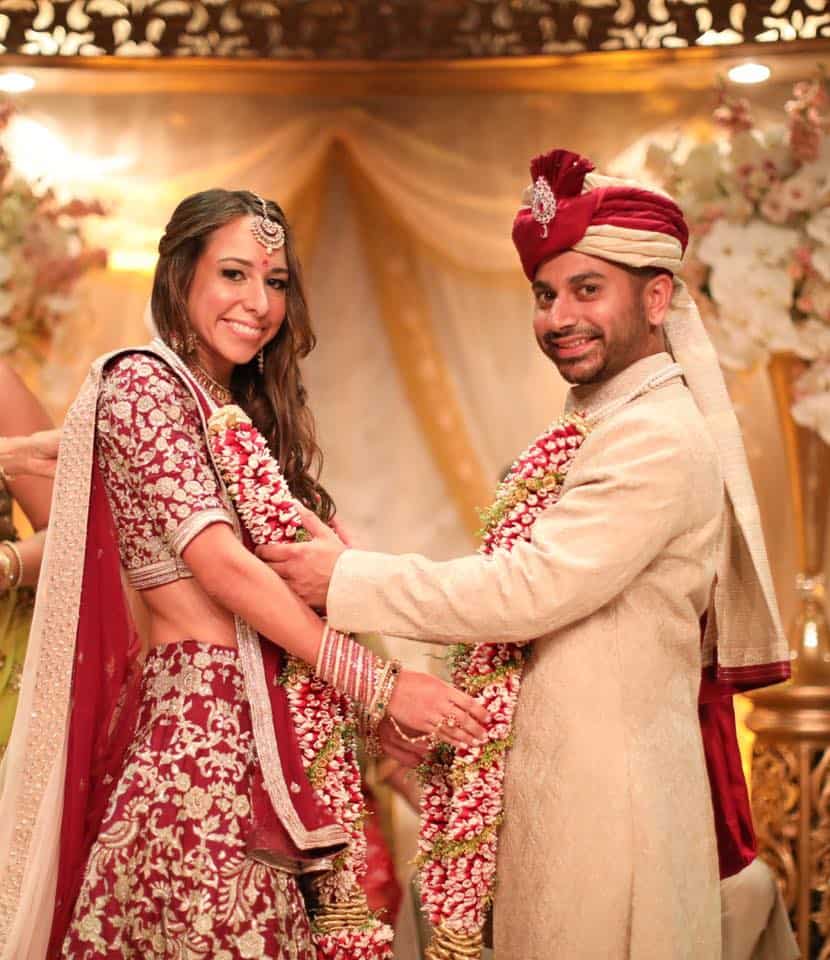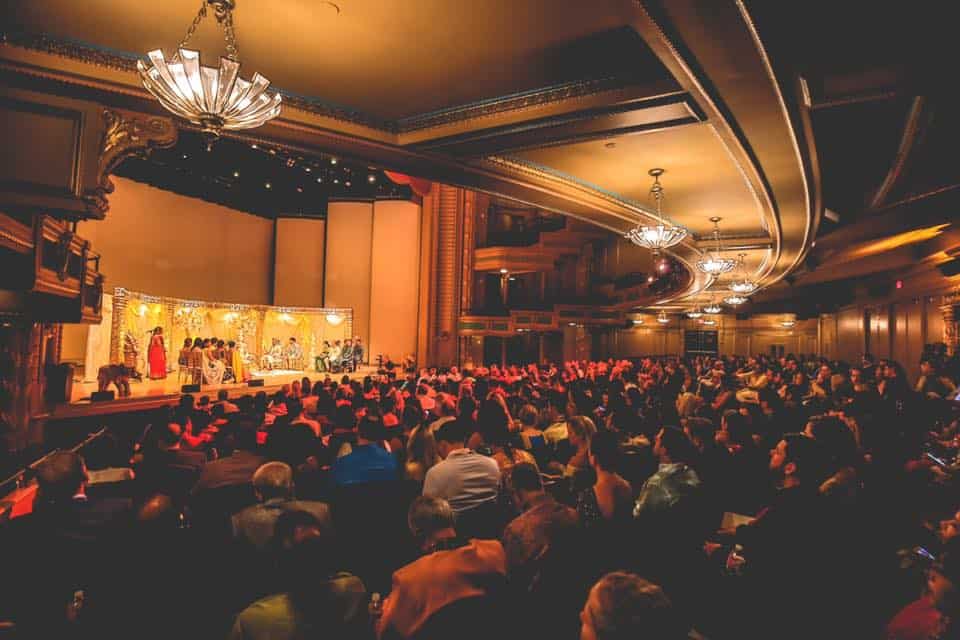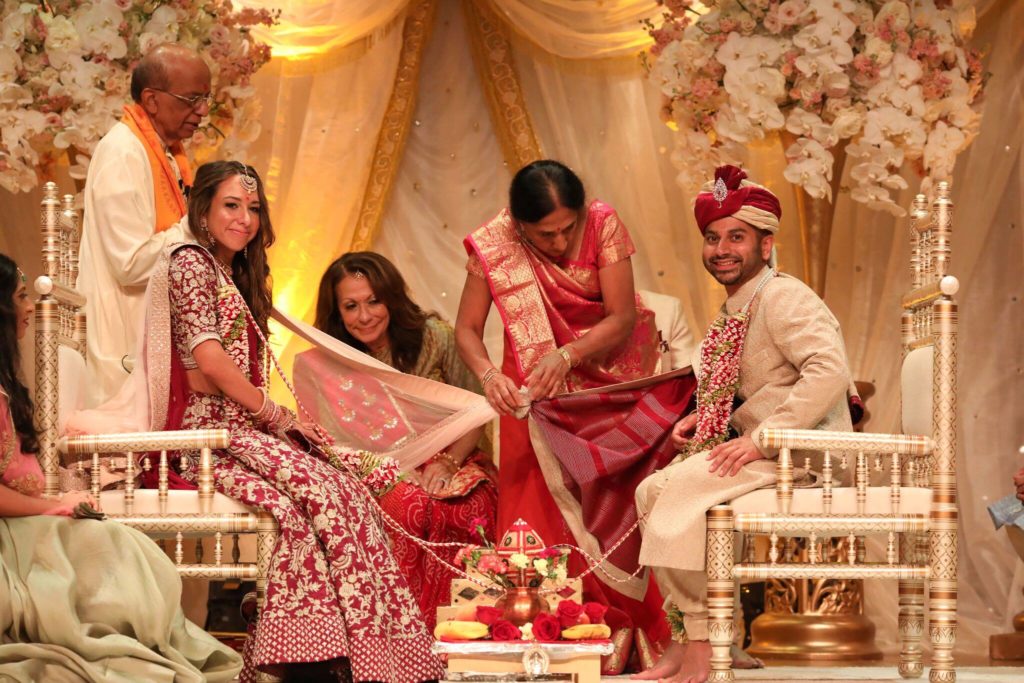 Now I must admit, I have a far greater understanding of the Jewish wedding than I had the Hindu, like many in attendance, but I found them both to be absolutely thrilling, as far as weddings go. The evening's environment was quite distinguished, you felt sophisticated just walking in there in a bold black tux or evening gown; the vibe was high as we took our seats in the Waldorf Astoria Ballroom. Kunj and Sara stepped into an exquisite chuppah – the traditional Jewish wedding canopy – and local rabbi Todd Silverman from the Touro congregation wed the couple in the Jewish tradition with emotional, beautiful, and at times humorous remarks. A definitive juxtaposition to what transpired earlier in the day, but equally harmonious, seeing these cultures and families coalesce in such meaningful ceremonies.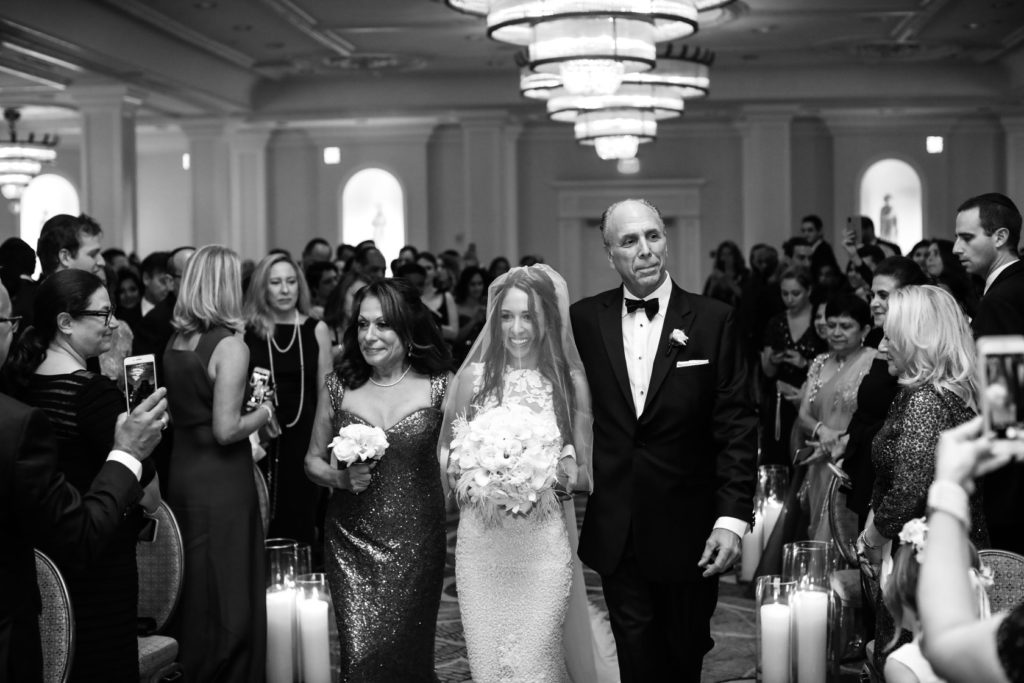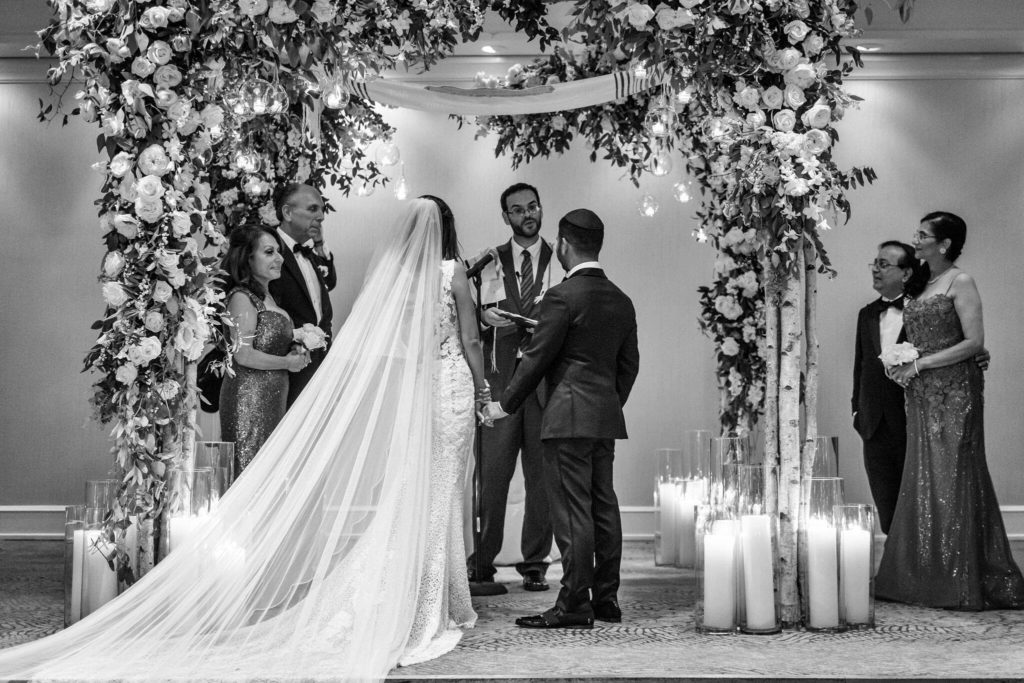 Then, just like Sara dreamt it up way back when, the entire contingent spilled back out into the Central Business District and Second Lined our way around the block. It was a different kind of Second Line than I am used to, as we weren't sending someone off, this was a celebration of love. It was downright joyful to hop, skip, jump, shimmy and gator-pop around the way with such spirited revelers. After the epic parading, everybody returned to the Roosevelt for the reception in the awesome Crescent City Ballroom.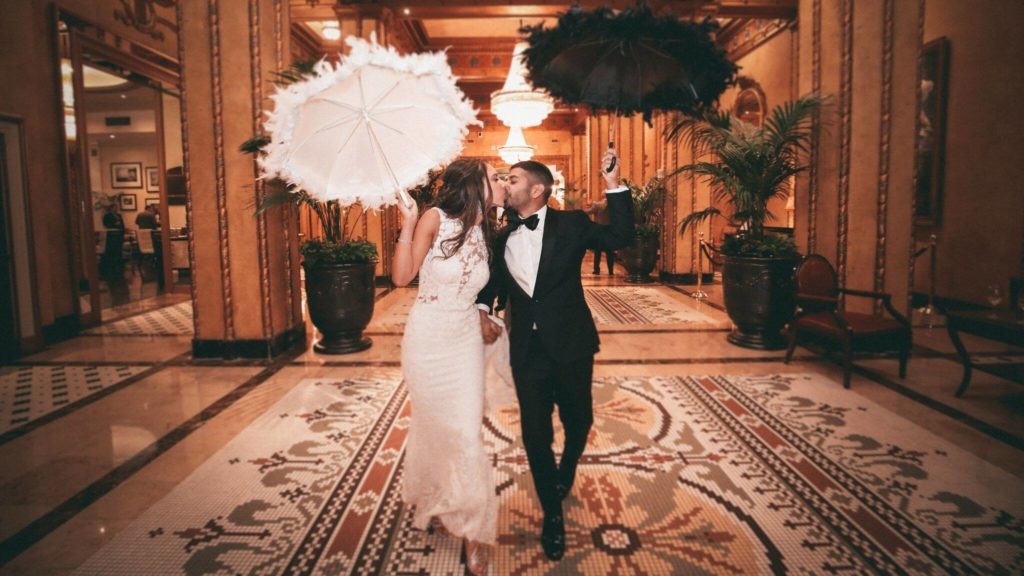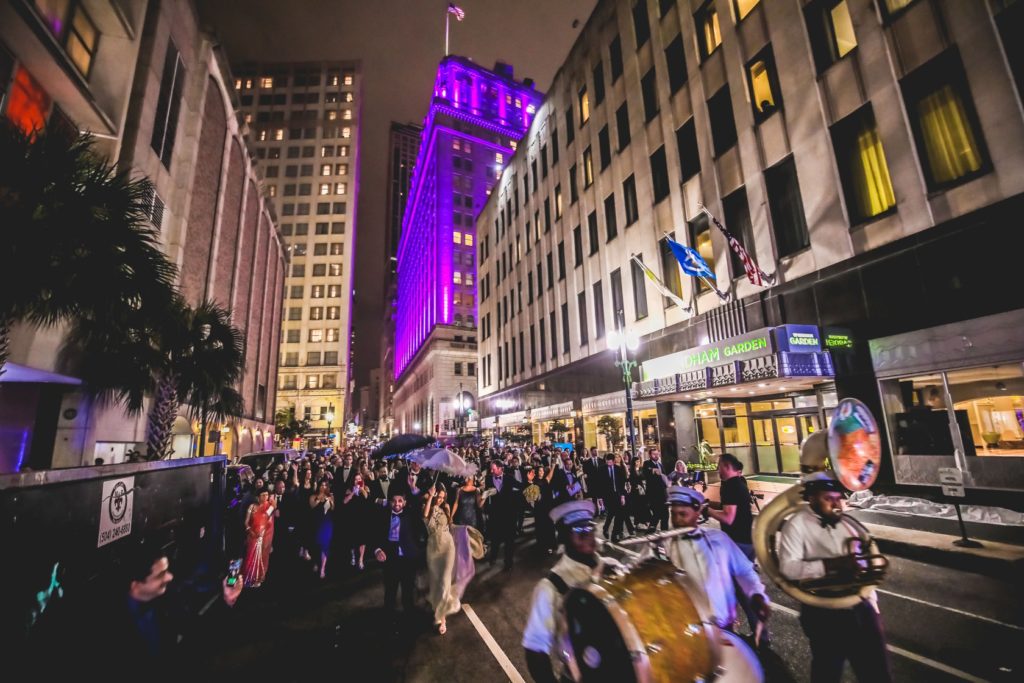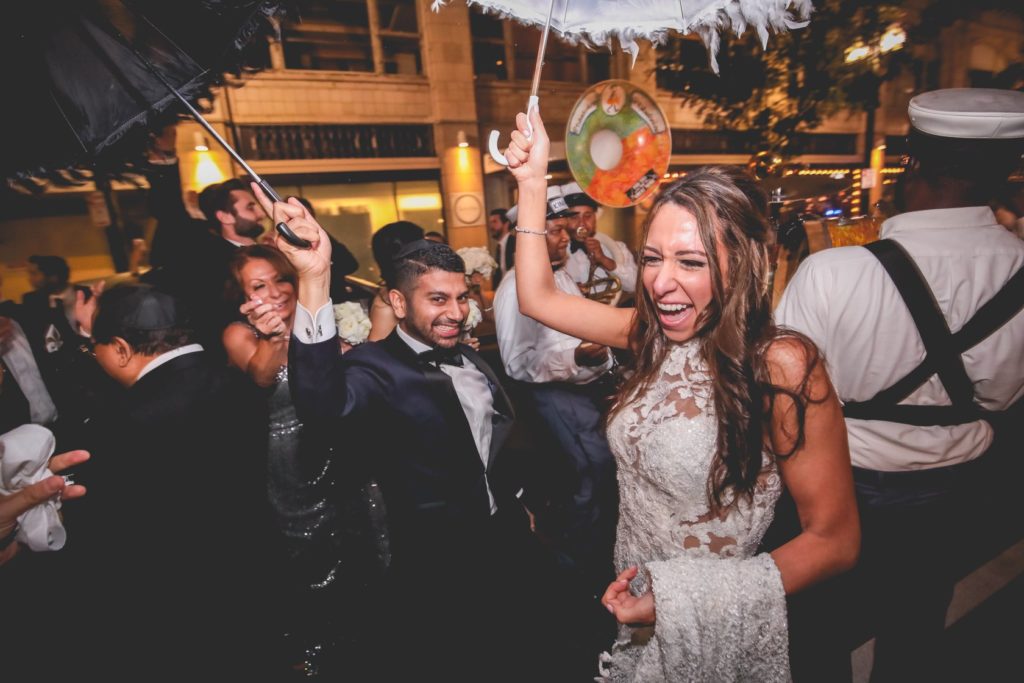 First things first, Kinfolk Brass Band got things poppin' during a cocktail hour that served to loosen up the festivities. So loose that I don't necessarily have a ton of firm recollections of the reception, but I can attest to a couple of things for certain: the party was baller, and the food was abundant. Guest were swimming in copious, seemingly endless portions of New Orleans' finest delicacies; featuring hand carved beasts, vegetables as vibrant as the Vivah itself and infinite opulence from under the sea. The congenial bartenders kept the vibes high and the top shelf  libations flowing into the night.  
What I can speak about is the incredible band that came together to entertain the throngs on this evening. A NOLA Jazz Fest superjam if there ever was one. Eric Benny Bloom of Lettuce, Shira Elias of Turkuaz, Lyle Divinsky and Joey Porter of The Motet, Erica Falls, Andrew Block, Deven Trusclair (Dumpstaphunk) Eric Vogel, Natalie Cressman, Chris Bullock (Snarky Puppy) all joined up to deliver one phenomenally funky affair. The wedding guest list was peppered with a who's who of musicians, not just local New Orleans cats but players from all over the country. So everytime you looked up, someone was getting up to sit in, or sing something special.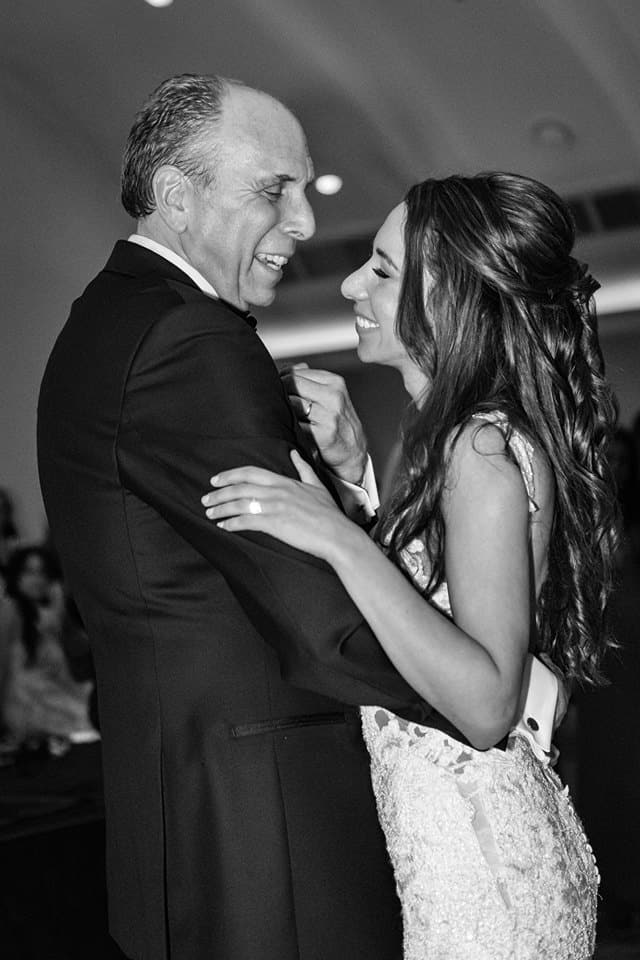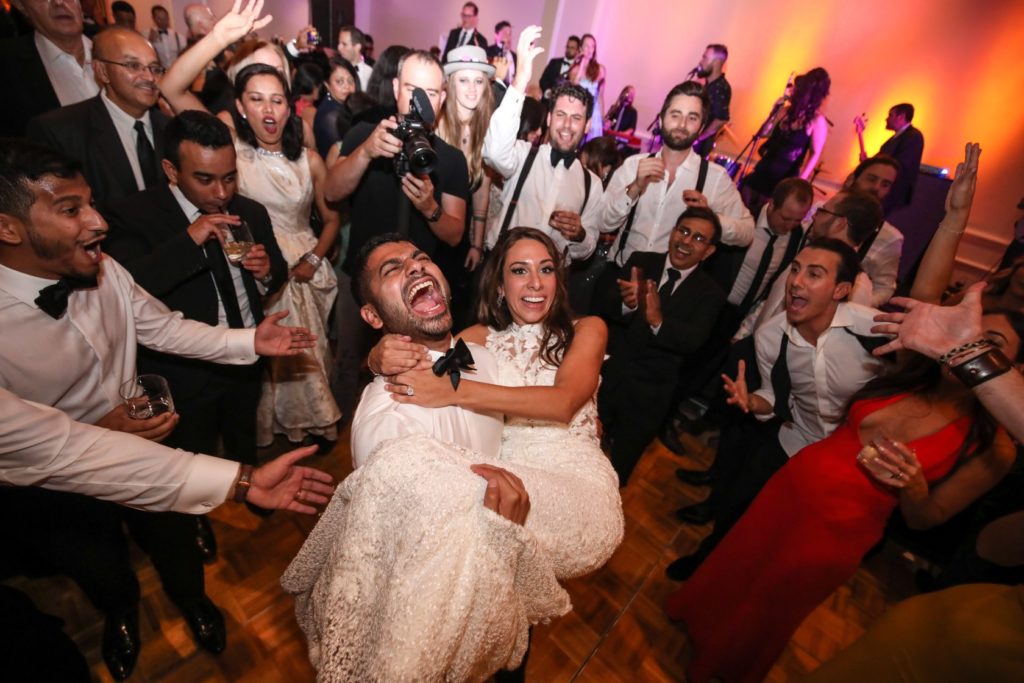 Kunj and Sara's ceremonial first dance was "Can You Feel the Love Tonight?" from The Lion King. Sara's special first dance with her father was the Grateful Dead ballad "If I Had the World to Give", and Kunj and Dipti shared John Prine's timeless "Angel from Montgomery" (made popular by Bonnie Raitt). While these special moments took place, the people ate, drank, and were merry. But the party had only just begun, a two-set plus special guests show was about to detonate the Crescent City Ballroom at the Roosevelt Hotel like maybe never before.
Beginning with "Uptown Funk" (Bruno Mars song written by Lettuce founding member Jeff Bhasker), the aforementioned band tore through a gang of favorite numbers that ran the gamut. The Dead's "Turn on Your Lovelight" was no surprise, but who ever thought they'd drop Montell Jordan "This is How We Do It". That was the kind of night we were in for. "How Sweet it Is", "Let's Stay Together", and "1999" all followed with a bunch of funktastic jams between. The band took a breather as Sara, Kunj, Haresh, and Doug got the Hora treatment in full effect.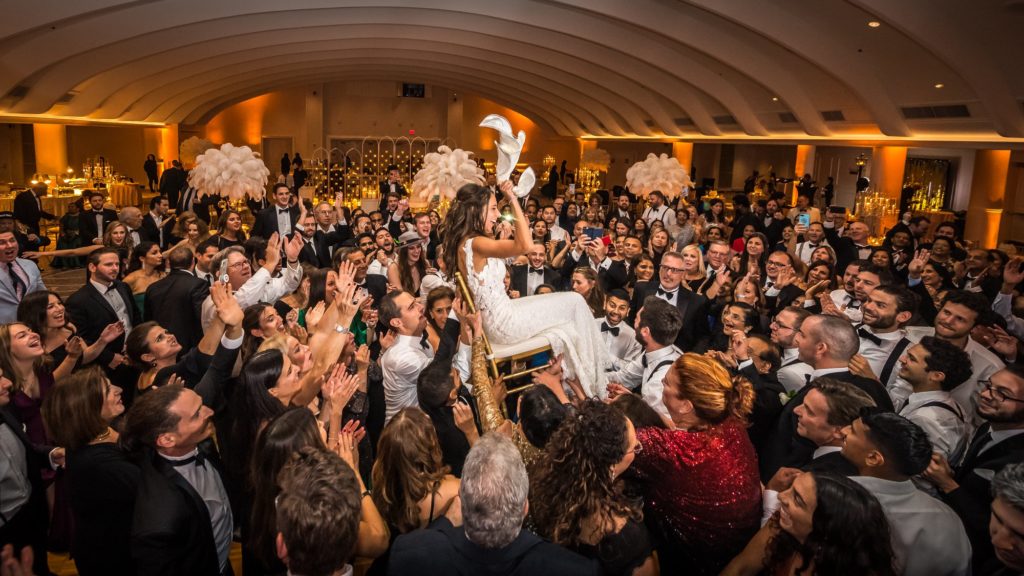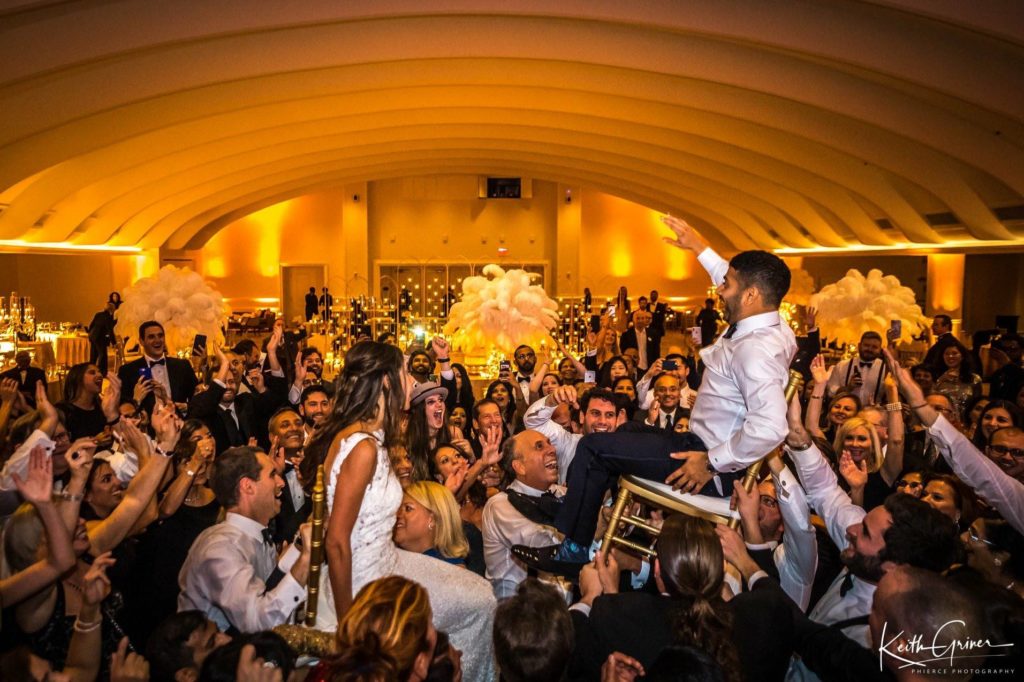 The second set brought us to medley-town, Earth, Wind and Fire, Michael Jackson, Talking Heads, plus some Chaka Khan and Bowie. Third set they meant business, coming out of the gates with Stevie Wonder's "Boogie On Reggae Woman" > "Superstition" > "Signed, Sealed. Delivered." Naturally, the NOLA-based band had to bring it on home with a Meters medley, and then some proper Sly & the Family Stone to boot. At some point, Kunj got onstage and mimed playing instruments and the crowd roared. The encore featured an unlikely combination if there ever was one, Toto's "Africa" > "Tweezer Reprise." Yes, that really happened.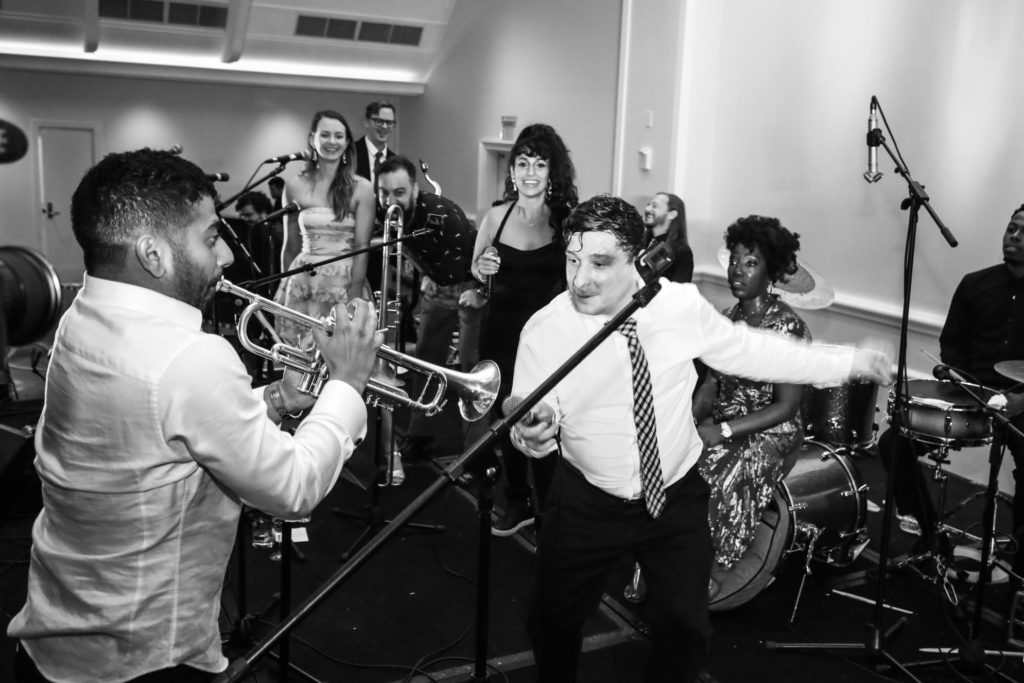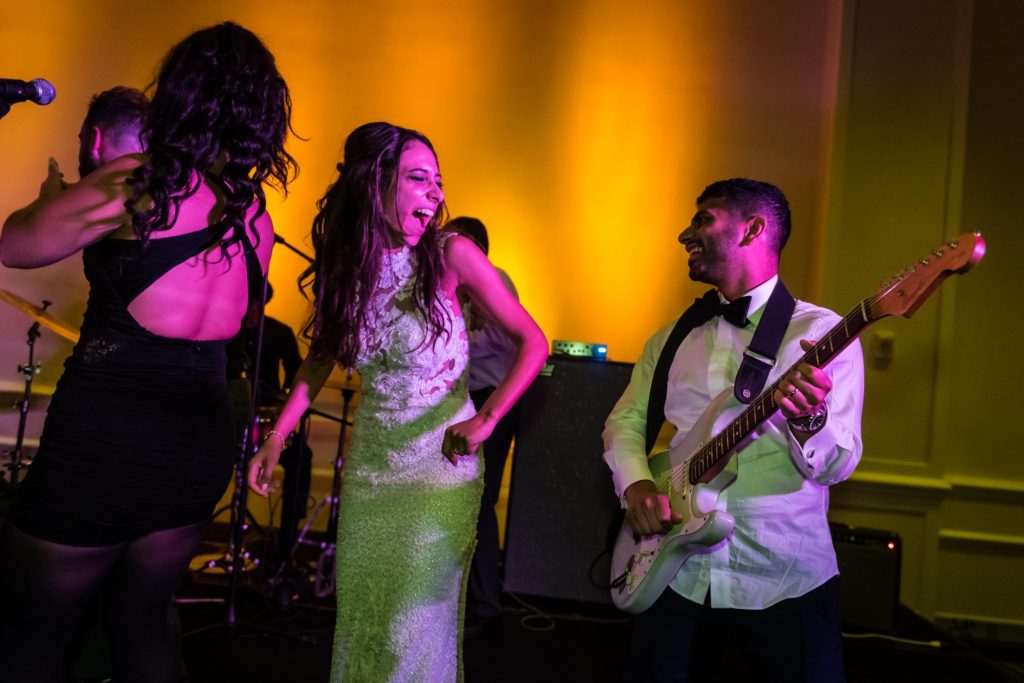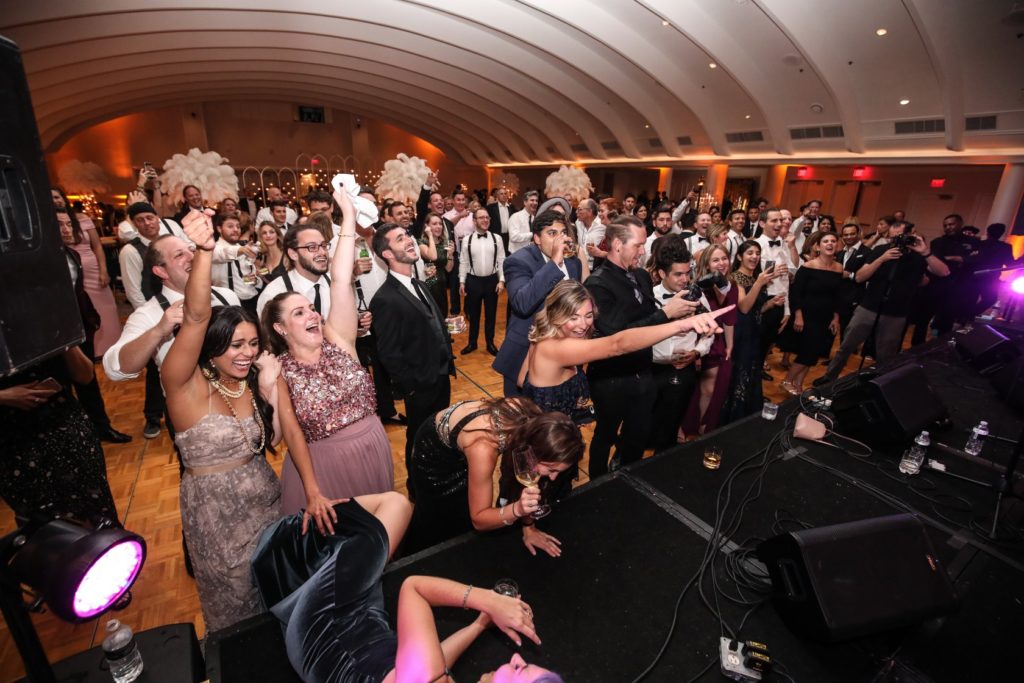 By the end of the last note, people were exhausted, but alas, we were not done pahtyin' just yet. After most of the "adults" had retired for the night, a solid crew stomped on down to the Little Gem Saloon for a super-fun but sadly abbreviated dance party captained by none other than DJ Richie G. But that did not damper the spirits of the happy couple, the wedding crasher who managed to tag along undetected all night, nor those who chose to spend the wee hours up in the bridal suite laughing at who knows what, savoring every last moment of what was a night, a wedding, and a love story that no one will soon forget. 
About a week after this whirlwind wedding weekend, I chose to propose to my own partner, Alicia. In the days after Kunj and Sara returned from their honeymoon, I told Kunj how the vibes from NOLA and our being a part of their matrimonial magic served as major motivation for me going through with popping the question. I thanked him for including us in their big, fat HinJew wedding, and this is what he had to say to me back then:

"The beauty of it all is being able to look at your future bride and be so filled with joy that this person loves you so selflessly and so much that they want to spend eternity with you, that's a commitment that is the realest bond you'll ever have with another human… everything else is secondary. Music, shows, concerts, it's a far second to the love you'll share with the person who's committed their life to you."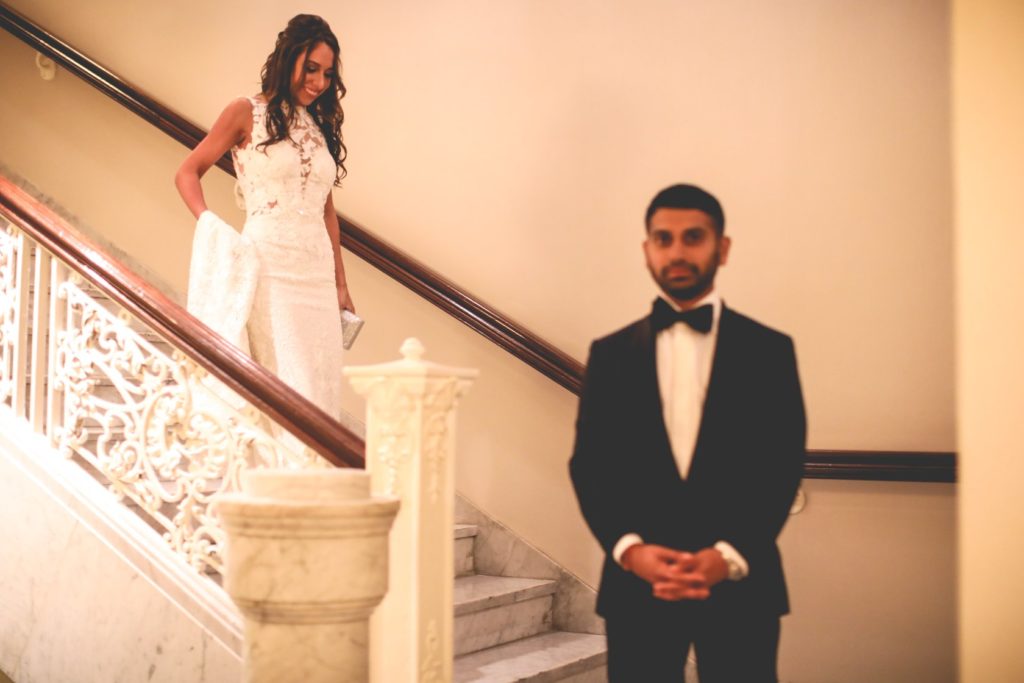 Congratulations on the occasion of your happy marriage,
Mazel Tov,
& Lassiez Le Bon Temps Roule-
With love,
B.Getz & Alicia Faris