The Upful LIFE Podcast- Ep.039 : MIKE DILLON [punk-jazz vibes/percussion – Garage a Trois, Critters Buggin', Rickie Lee Jones, Claypool's Frog Brigade, Ani DiFranco, Nolatet, Hairy Apes BMX, Band of Outsiders, Punkadelic, more!]
Welcome the legendary MIKE DILLON to Episode 039 of *The Upful LIFE Podcast* for no-holds barred story-telling and a free exchange of ideas!! Punk Rock Jazz Freak Vibraphonist/Percussionist/Singer-Songwriter/Philosopher extraordinaire!
introducing Mike Dillon @ 10mins  
Interview  @ 18mins
One of a kind unicorn madman, this veteran of three decades in music takes us onboard his fantastic voyage, thrilling career, wild adventures, hard lessons, and life's beautifully human journey. Mike D touches on his most recent works- 'Rosewood', and Mike Dillon & Punkadelic 'Shoot the Moon'. He poignantly revisits Garage a Trois debut at Jazz Fest 2000, opines on Beastie Boys, Bad Brains, RHCP, Art Blakey, Sonny Rollins, Art Blakey; reflects upon musical relationships w/ Les Claypool, Skerik, Matt Chamberlain, Karl Denson, Robbie "Sea Hag" and others. Plus: music school in Denton Texas, his new marriage, his own realities during the Covid-era. And an extremely personal, lengthy deep dive on the disease of addiction, heroin, sobriety, recovery, relapse, and resolve. Attitude, espresso rants, holy matrimony, junk, punk, funk,  hip-hop and all that jazz from the mouth of the world's most lovable outsider, Mike Dillon!
"predictably gruesome and sublime elixir of stealthy jazz vibes, street poetry raps and post-punk sonic carnage." –Boulder Weekly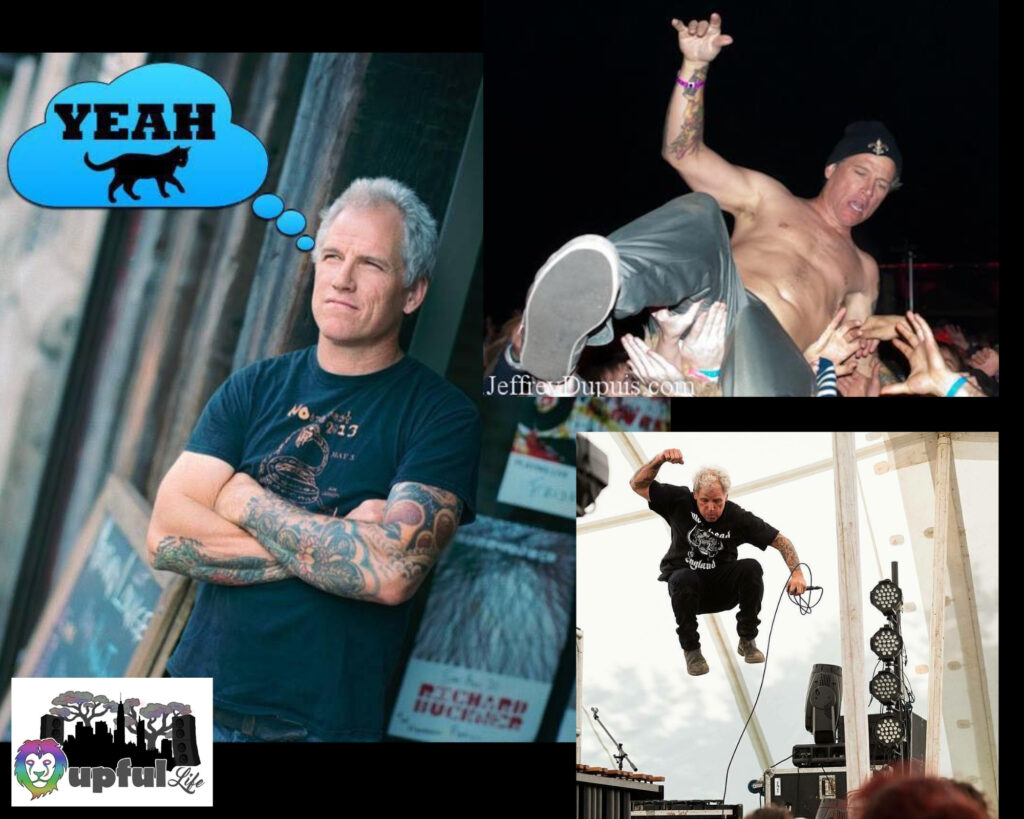 Vibe Junkie JAM
"Hurt" by Mike Dillon (Nine Inch Nails/Johnny Cash) from his most recent solo effort Rosewood.
also played: 3 tracks from Mike Dillon & Punkadelic 'Shoot the Moon', Mike Dillon Band of Outsiders '7am at the Jazz Fest', 'Tchfunkta' Garage A Trois 5.4.00 Saenger Theater, NOLA. Erykah Badu "The Healer", Beastie Boys "Gratitude" and "Lighten Up"
Big Thanks to this week's sponsors, Path to Panacea: LUMINOSITEA, and Herb An' Music: The Healing of the Nations
PLEASE LEAVE A REVIEW on iTunes!