California Love: A Chat with Dimond Saints
In 2017, Dimond Saints enjoyed their most ambitious and electrifying year yet, a circle around the sun that saw several milestones. The future music duo celebrated the release of their all original, full-length debut LP Prism in the Dark, companion EP Shadows, and touring cycles that carried them across the US. Their itinerary included Michigan's Electric Forest, California's enchanted forest gathering and Lightning in a Bottle, Oregon's Global Eclipse Gathering, Florida's Suwannee Hulaween, amid a flurry of club gigs between them.  In late February, Dimond Saints will again return to the unparalleled Envision Festival in Uvita, Costa Rica, having been invited for the third time.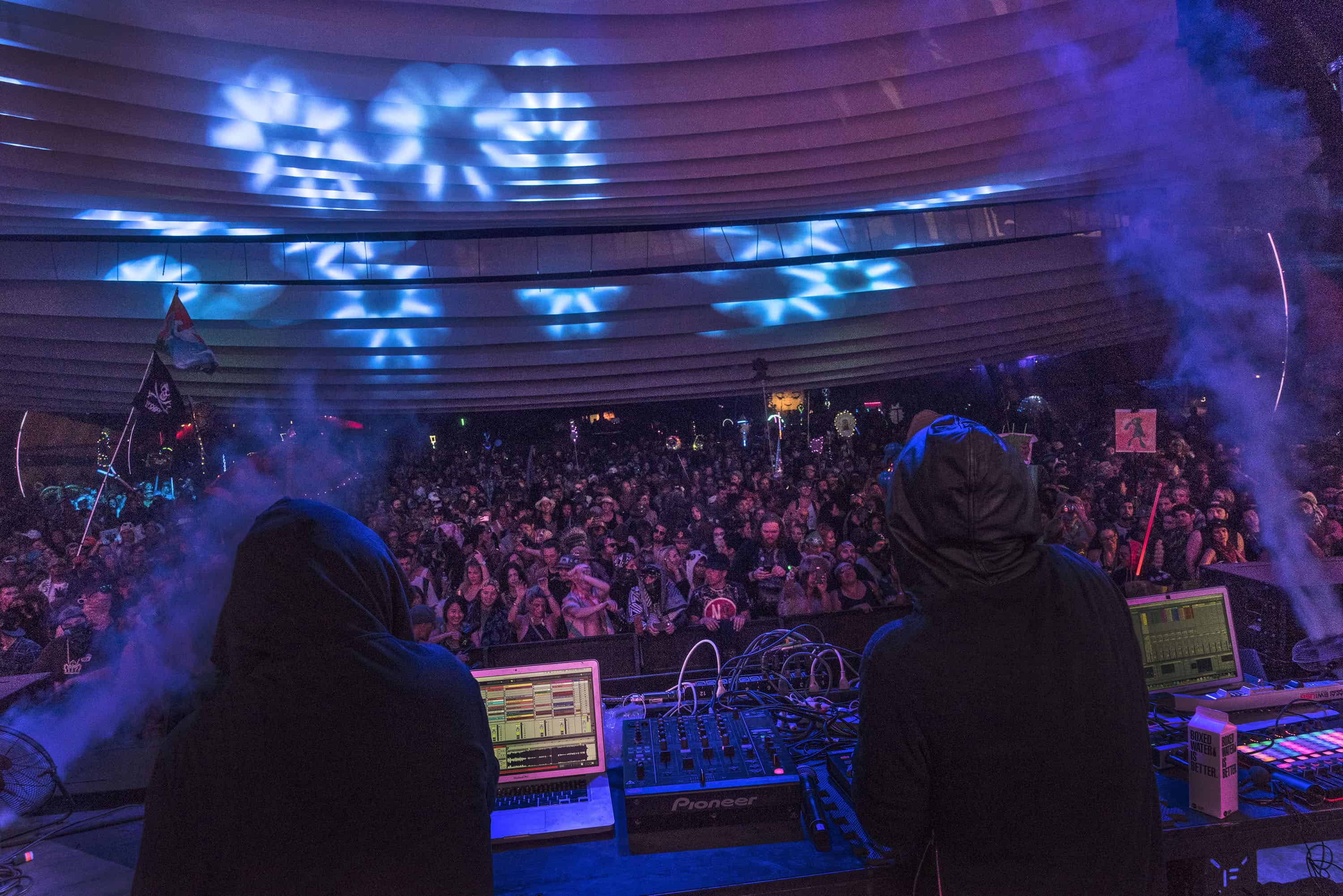 In anticipation of the forthcoming Sun & Moon EP, the third volume in their Shingetsu series, Dimond Saints are commemorating this potent moment in time with two hometown throw-downs this weekend. The prolific pair are performing in both Los Angeles and the Bay Area, augmented by frequent MIDI & sax collaborator Narducci; BC's wizard of space-bass Goopsteppa is providing direct support.  
On Thursday, Dimond Saints will return to Releece's stomping grounds in SoCal, with a show at the Roxy. Desert session sorceress Naughty Princess, a burgeoning regional star in her own right, is also on the bill. The following evening Dimond Saints traverse back up the highway to the familiar confines of San Francisco, where they will perform at the Independent on Divisidero.   
upful LIFE caught up with the ever elusive an-ten-nae and Releece shortly after their fantastic New Years Eve show in Colfax, CA, we asked them what was in store for the dynamic duo in the coming days.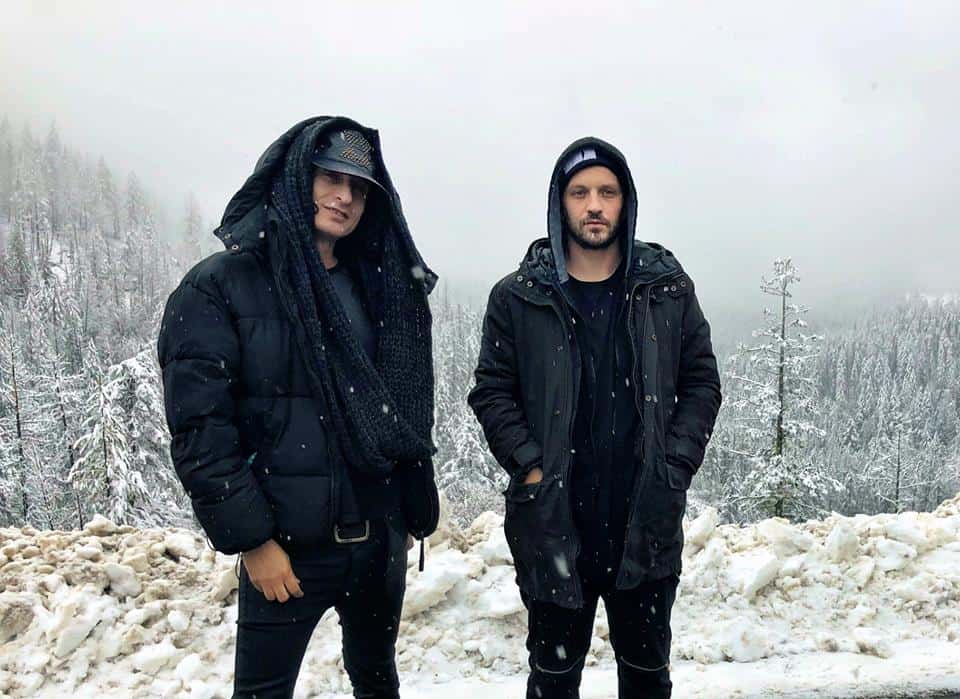 upful LIFE– Fellas! Thanks for taking a few moments to rap with the people. I was lucky enough to take in the new Dimond live set on New Years Eve, up near Nevada City. What a tremendous party thrown by Take Root Productions!  The headline Dimond Saints set was chock full of new material, and choice throwbacks. Bringing back "Indian Summer Bloom" was a particularly nice touch. What goes into crafting a special set like that?  
an-ten-nae: A lot of the time, I fly down to meet up with Releece in LA for rehearsal, to write, record and create the live set. We were already both working on the songs simultaneously, passing them back and forth online. 
Releece: One thing definitely, it is key for Adam and I to have the downtime, to create in the studio together. Performing original music is a process of constantly creating. Since moving back down to LA, I've reconnected with my buddy Matt Silberman (Narducci). Since then I have been crafting our tunes in the live set with a particular focus on him. Adam and I travel to one another pretty frequently; to fine tune things in person. And there's plenty of Dropbox and FaceTime. That's how we've been developing the live set lately.
What is the concept of Shingetsu Chapter 3? When can fans hope to hear the full Sun and Moon release? The streets need that record! 
an-ten-nae: Yes. The Sun and Moon EP is the third in our Shingetsu series, which is based on the different cycles of the moon. We tend to write a lot of music… and then test the songs in our live sets. Then we go back to the studio and refine the music. We are nearly done with the record, and it should be dropping in a few weeks.  
This weekend, a pair of hometown shows in Los Angeles and San Francisco, with Goopsteppa as direct support. Plus your good friend Jasmine (Naughty Princess) for the SoCal date. That's a helluva bill. 
What do you guys love about the homefield advantage? Or is it even more pressure? Does the homie vibe and familiar rooms make for a more creative environment for either of you?
Releece: I think when we play for our hometown peeps, we want to go ahead and keep it fresh, but at the same time we also wanna go all over the place. We're definitely gonna throwback the catalog a bit, too. Playing on our home turf, it is filled with the comfort of friends and fam, but I think it also ups the pressure for us to keep it fresh. At the end of the gig, being home is always nice… I get to sleep in my own bed! 
an-ten-nae: These type of hometown shows, they definitely raise the pressure on us to write a lot of new music, so we keep on upping our game. We tested a bunch of our new material for people at that New Year's Eve show, and now we are further refining it for our winter live sets, like this weekend in LA and SF. 
Word. One final question. I know you've got Envision coming up in February. One of my favorite Dimond Saints performances was in 2016 on the Luna Stage at 4am. Was a torrid exchange of art with energy, unlike anything I have seen… or participated in. And that environment is perfect for your art, especially at that hour. You both have been quite a few times, what are some of your more fond or funny memories?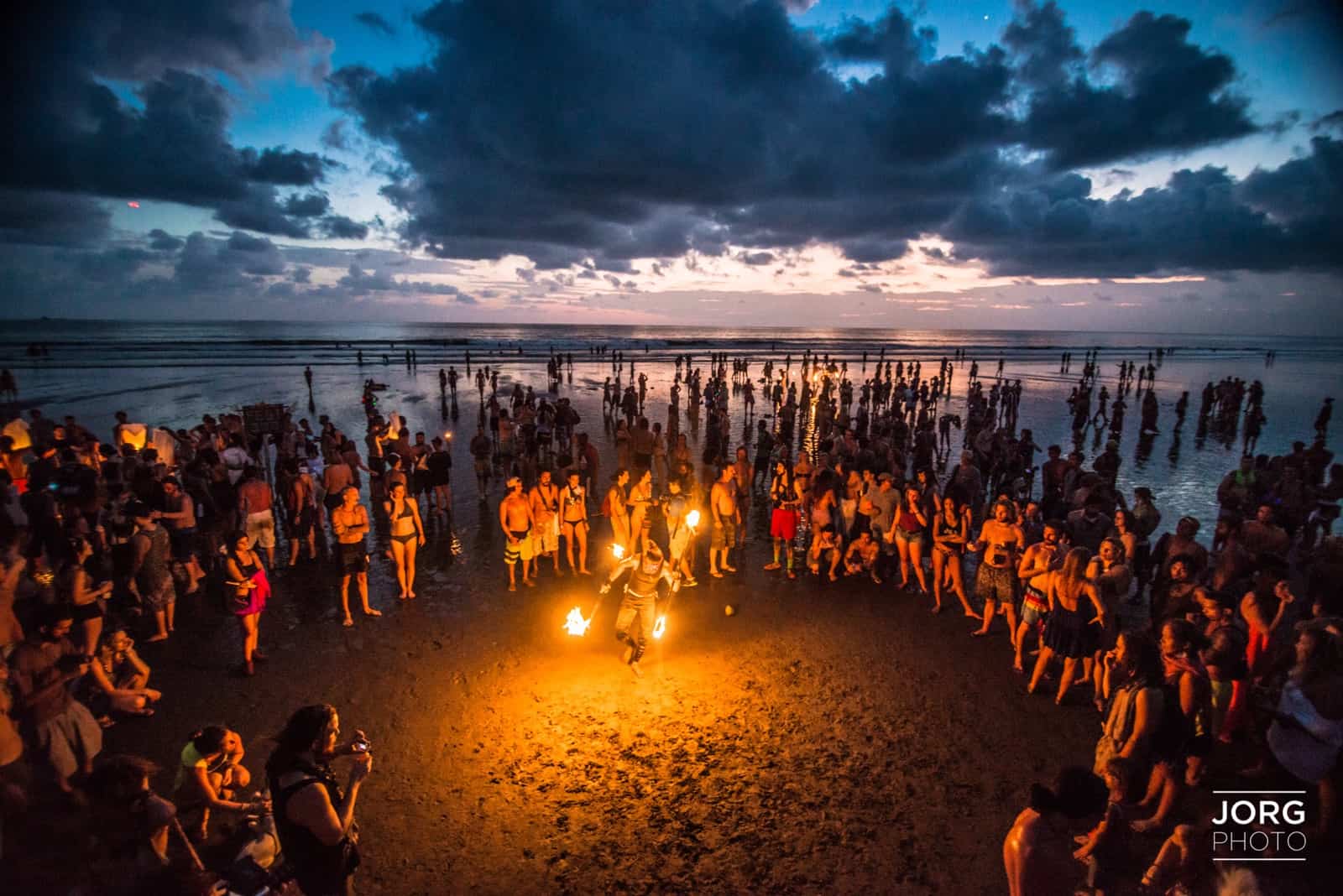 an-ten-nae: I think of the beautiful sunsets. There are amazing vibes in Costa Rica! I was just there… I willl never forget playing in that jaguar head on the Luna Stage! Really fond memories of Envision Festival. Can't wait to go back down there.
Releece: A couple years ago when we went down there, we were still rocking the masks. Even that late at night, it was so hot for our set that Adam had a block of ice under the mask!
But you know what? I gotta say that 360 degree infinity pool with my boo. Checking out the breathtaking views of that coastline. Now that is unforgettable.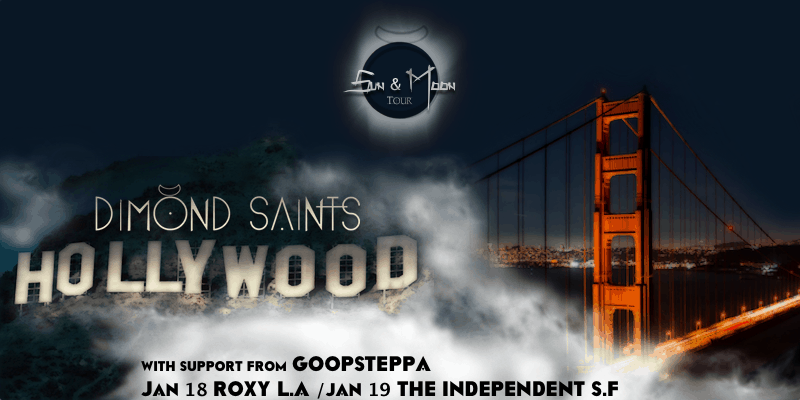 Catch Dimond Saints, with Goopsteppa. This weekend in LA and SF, but coming soon to a Gotham City near you.
words: B.Getz
upful LIFE– Giving Love to the World